10 Nov 2016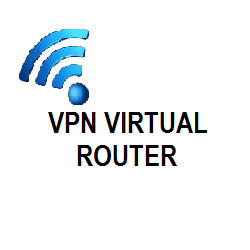 VPN Virtual Router [Setup Guide]
Some VPN services allow connectivity only to limited devices and rest of devices remain unprotected. However, you can elevate such limitation by setting up a VPN virtual router in Windows operating system. To setup your Windows OS to work as VPN virtual router to further connect more devices, follow these steps.
1. Check VPN virtual router capability in Windows.
Before moving through, let's find out if your computer system supports creating a VPN virtual router.
Press Windows+S to open the search bar.
Type CMD for Command Prompt.
Right-click on Command Prompt and select 'Run as administrator' option.
For Windows 8: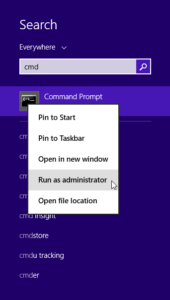 For Windows 7: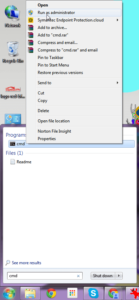 In the command prompt, type this command and press enter.
Netsh WLAN show drivers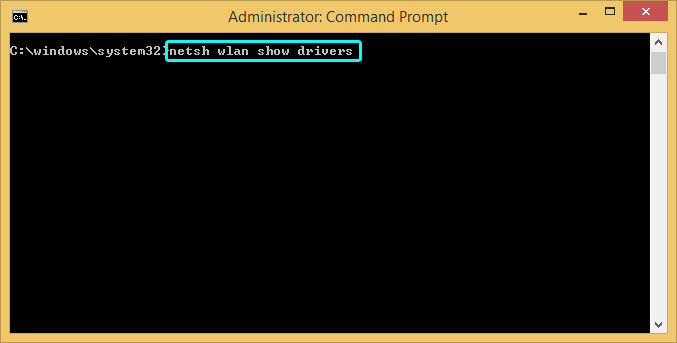 If you see 'Hosted network supported: Yes,' it means your network adapter is capable of creating a VPN virtual router.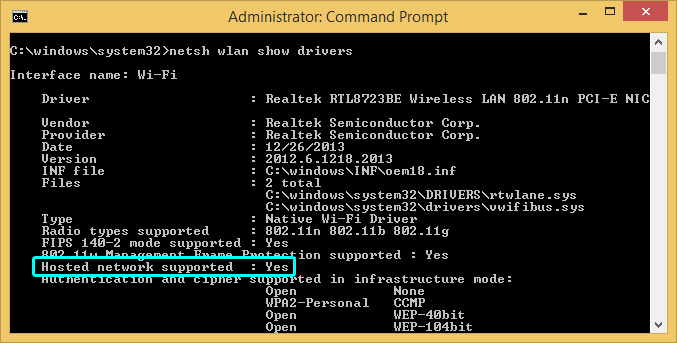 If you don't see this field, it means you need to update your network adapter drivers on your computer.
---
2. Create A Virtual Router
While in the Command Prompt, type the following command:
netsh wlan set hostednetwork mode=allow ssid=NETWORKNAME key=PASSWORD
Set the following values to name your VPN virtual router.
ssid= [Name for your network]
key= [Password for your network]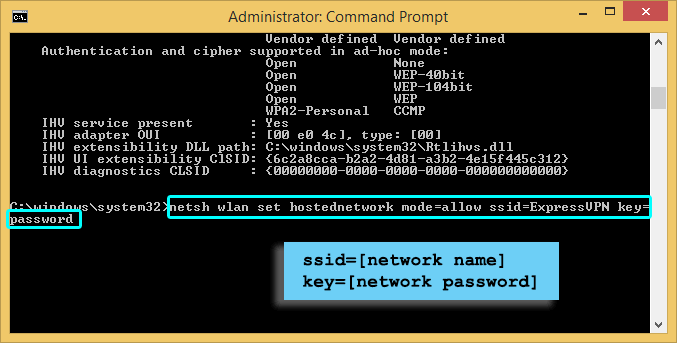 You'll see the following notification: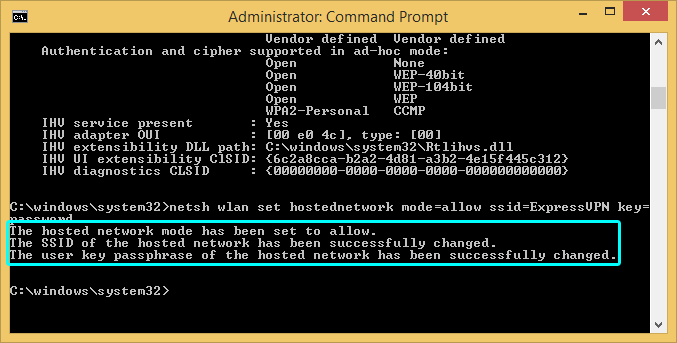 If done correct, you would have a successful VPN virtual router now.
---
3. Start Your Virtual Router
To initiate your virtual router, type the following command:
netsh wlan start hostednetwork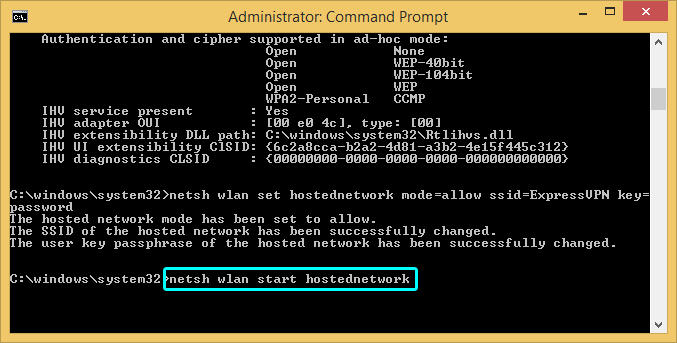 If done correct, you'll see the following message, "The hosted network started."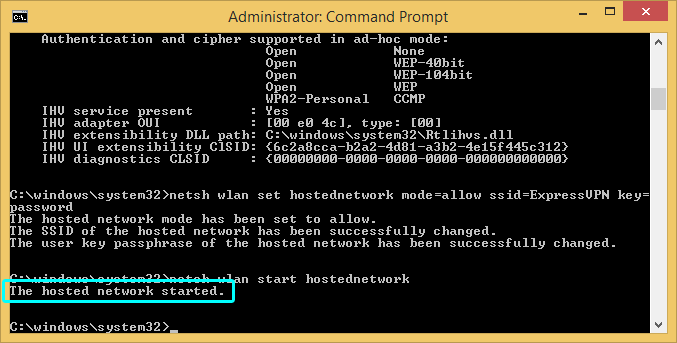 Note: If you get an error message that the hosted network could not be started, then update your network adapter drivers.
Note: Do not start or run your VPN app yet!
---
4. Share your Virtual Router Connection
To share your virtual router, you would need to identify the name of the connection first.
Press Windows+R to open the 'Run' prompt, and type 'ncpa.cpl,' then press OK or Enter.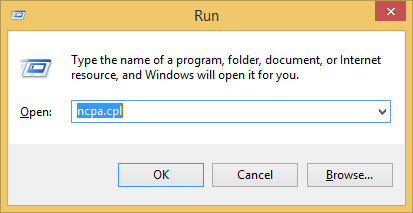 In the Network Connection window, you would see your newly created Wi-FI connection in the list of network adapters. The description of the new connection will show the SSID name that you assigned. In this example, the selected virtual router connection is Local Area Connection* 5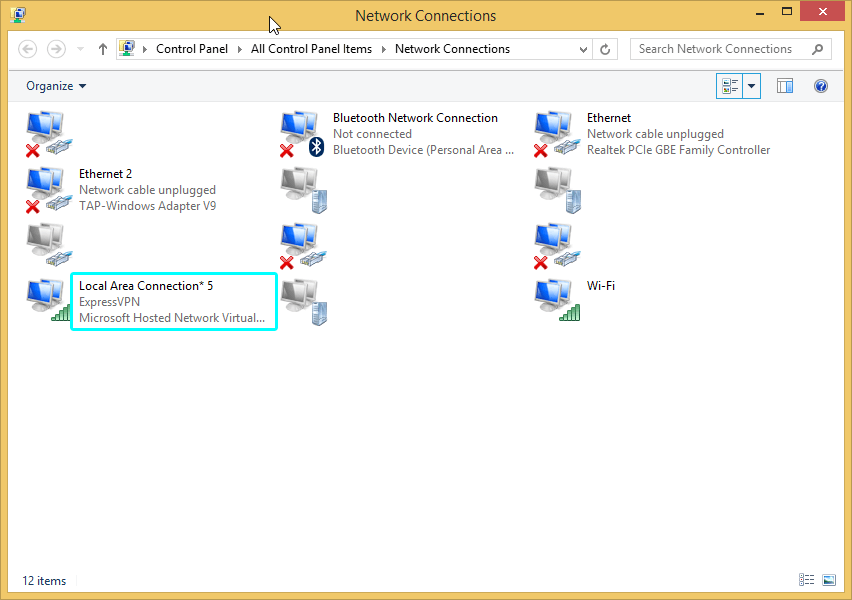 Now find a network relation to the following description 'TAP-Windows Adapter V9.'
Right-click on this network and select Properties.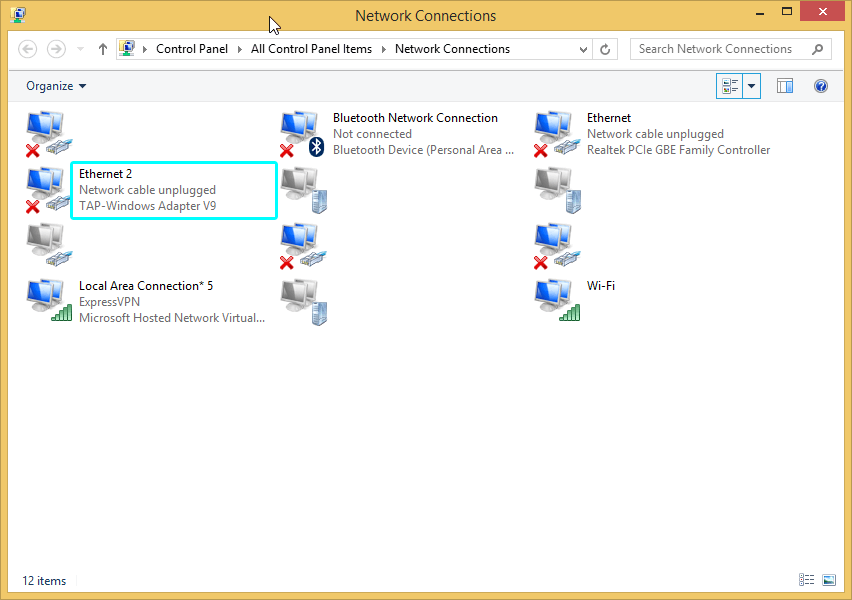 In the Properties window, go to the 'Sharing' tab and tick the checkbox for 'Allow other network users to connect through this computer's Internet connection.'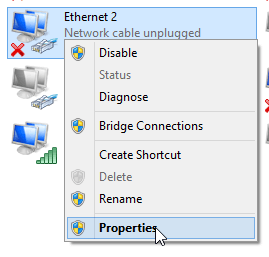 In the 'Home networking connection' field select your newly created virtual router connection from the drop-down menu, and click OK.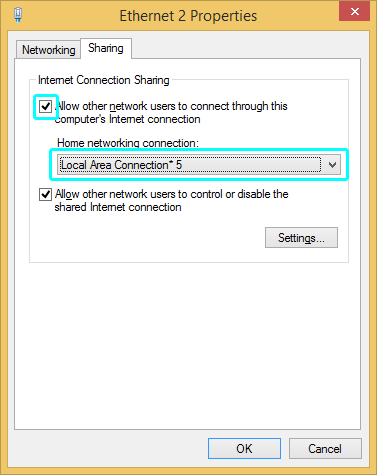 ---
5. Connect To Your VPN service
(Note: Avoid using free VPN or free Proxy servers as they log your activities, limit your access and bandwidth limit, and does not protect your online identity due to IP leak and DNS leak. Instead, you can choose some of the affordable and best VPN for Windows to ensure your privacy.)
Launch your VPN service app and connect to your desired server using the OpenVPN (TCP or UDP) protocol. You can change the protocol by going into app options > protocols.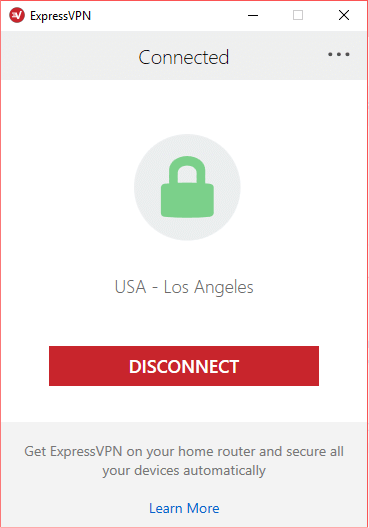 Congratulations! Your Windows has now a virtual router.
Now you can connect and Wi-Fi capable device to your newly shared virtual router.
---
6. Disable VPN virtual router
To disable the virtual router connection, open Command Prompt and type the following command:
netsh wlan stop hostednetwork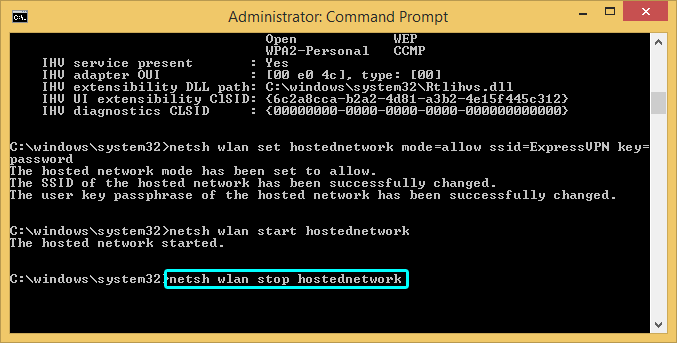 You'll see a message, 'The hosted network stopped.'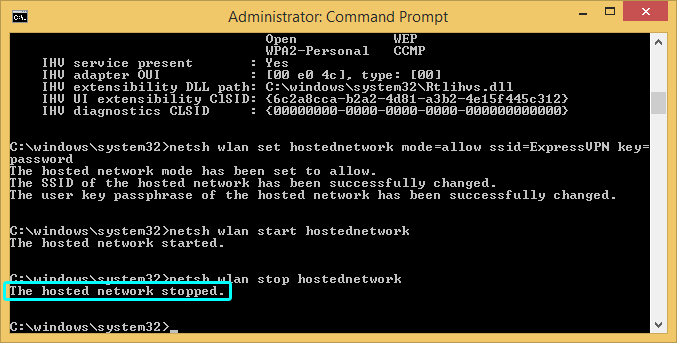 This command will disable your virtual router. You can check by going into Network Connections window, if your virtual router is not in the list then you have successfully disabled it.