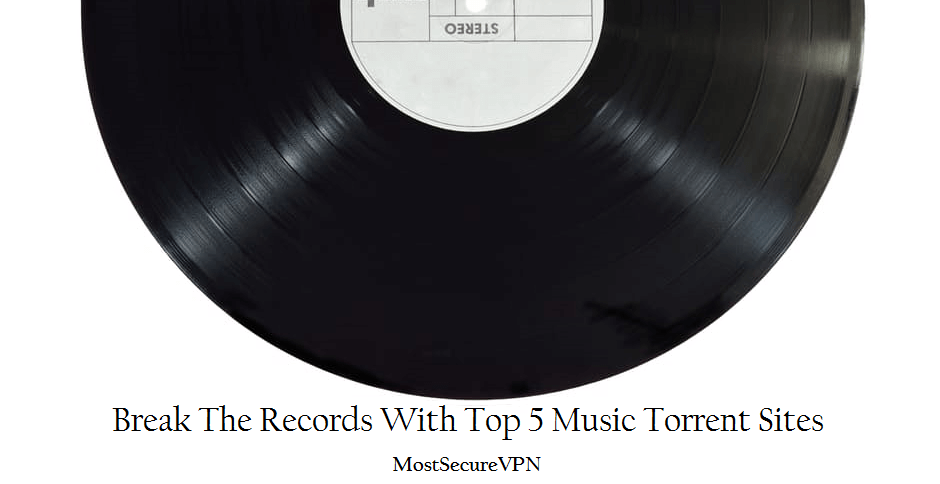 Are you that person who torrent, listens to music, and repeat? Then this blog post listing music torrent sites will fit right in your daily routine. These music torrent sites index the largest category of songs from oldies to the latest punk rock. So what are you waiting for? Download your favorite torrent client and jump right into the abyss of largest songs directories. Here are some best torrent sites for music.
BEWARE OF THE MALWARE:
These clones websites we mentioned above are not credible and might contain malware. Use them at your own risk!
Recommendation
You can use
IVacy – $2.50/m
 Or
NordVPN
 which will secure your downloads and keep secure your Devices
Fan of Primus from the 80s? Or looking for the discography of Europe band from the early eighties? Then this site will probably end all your search efforts. Not only it indexes latest songs from 2017 but also lists Russian music and OSTs in all compatible forms. Sign up for their torrent tracker to download all your favorite songs with search engine capabilities. If you have any difficulty in downloading from this music torrent site then you can visit RuTracker, although it is in Russian but you can translate it with Google translator.
Sign up for their torrent tracker and you will get access to songs from Afghan Whigs 1965 to the latest. Although, it does not hold a large category of music but if you are looking for French, and Russian genre then you will find it on this music torrent site.
If you love collecting FLAC and CUE files for lossless quality then this music torrent site indexes these specific files from the 70s to the latest. The website is maintained actively and based in Russia so do not expect it to remove for a long time. You can start downloading music torrent from the site once you sign up for the torrent tracker, however, since the site has an active community you will have to upload the content that you download.
Home to largest torrent catalog including music category which lists songs in different formats. You will find the IndoPak pop songs to the Russian culture and then the large chunk of English songs. The site does not require any signup, so just open it and start downloading your favorite music. Or better! Set up the RSS feeds to keep yourself updated on the library of this music torrent site.
If you are a fan of KAT, then the good news is that it is back and running again! They made sure to maintain the looks and feel and of the website. However, since the site experienced a serious hit, therefore, expect the category to be progressive until it gets back to its old charm again.
Conclusion
Although the old music whose licenses has expired and available for download publicly but downloading licensed music on torrent sites so make sure to download legal files. In addition, when downloading music from torrent sites always make sure to secure your online identity with a Torrent VPN which makes you anonymous while Torrenting and protects you against ISP monitoring and eavesdropping of copyright holders and governments.