In this article, you may get an overall idea about free VPN service, but obviously they come with lots of shortcomings. Most of them defraud with you and use your personal data for making heavy their own pocket. If you feel a little bit confused on that matter, you can just read the article about Hola Scandal on Lifehacker.
Instead of going with free VPN service, it is better for you to choose a best cheap VPN services or a premium VPN that comes with 7-day or 30-day money-back guarantee. Furthermore, you can get some cheap VPN services that are offered at the price of under $3 per month. So if you don't want to take the risk of free VPNs, then you can give your look on them.
However, if the cost of the VPN services burden you mostly, you can choose free VPN service. Here the list of some best free VPNs is given by considering its pros and cons. It is a very factual scenario that, free VPN service are not comparable with the paid one. But here we try to give you the actual list of best free VPN that really be helpful for you to ensure basic security and privacy of your online activities.
Top 5 Best & Free VPN Service For All Times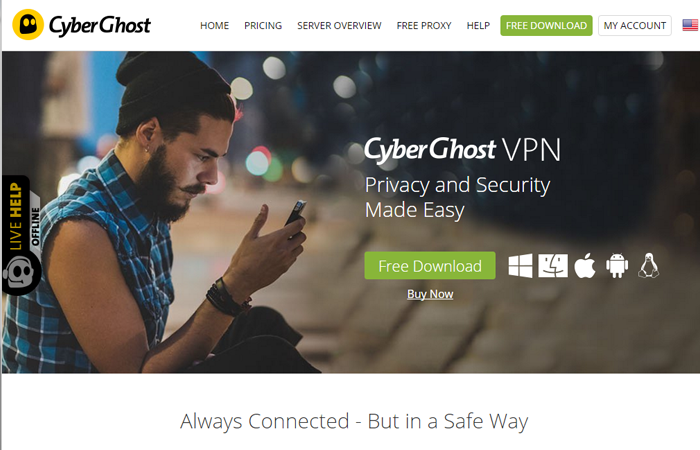 As a free VPN provider, CyberGhost provides you some good features along with few limitations. It's a Romania-based company that offers you updated software with specific features tirelessly. Their security system is quite satisfactory. They not only maintain no-log policy strictly, but also delete all of your payment related data after completing the processing.
Pros
Maintains no-log policy.
Available for Windows, Mac and Android.
Allows unlimited bandwidth and traffic.
Provides AES 256-bit encryption.
Comes with Antifingerprinting System.
Customer support is pleasing.
Cons
Simultaneous connections are allowed on the highly expensive package.
Speed is unsatisfactory with the free version.
Advertisements are displayed on the free version.
---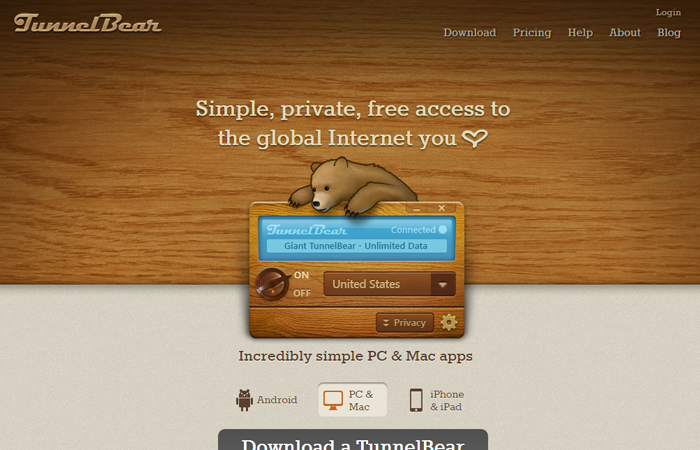 TunnelBear is a Canada-based company that comes with a very user-friendly interface. Before downloading their software, you have no need to create any account. Moreover, at the first time, you just need a minute to install and connect with the free VPN service. After signing in, you just have to select a server location and press "on" button to be connected.
Pros:
Logging information is removed from their website.
At every month you will get 500 MB free data.
If you contribute to their twitter promotion, also get 1 GB free data.
All server locations of TunnelBear are available on the free version.
It comes with easy to use interface.
Allows 3 Simultaneous connections at the same time.
VPN client is quite helpful.
Cons:
P2P/ file sharing is not supported.
The download is capped on the free version.
You may not be able to enjoy any movie or game with the 500 MB data.
---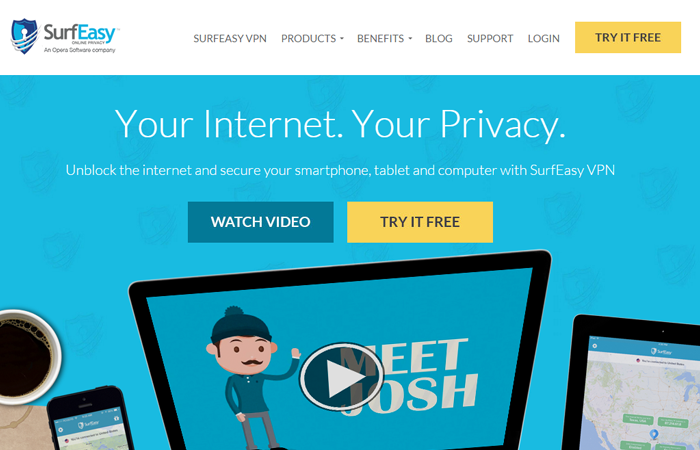 As like as TunnelBear, SurfEasy is a Canadian company that ensures security and privacy of their users' online activities. It offers paid services besides their free service. The overall performance of this free VPN is better compared to others. You can get an idea by giving your look in the following table of pros & cons.
Pros:
Including free package, all of its packages allow 5 simultaneous connections with a single account.
Comparing to other free VPN service its speed is faster.
You will get 500MB data per month at free of cost on the Starter VPN plan, also can gather more data by referring your friends and doing some simple tasks.
It provides friendly customer support by e-mail, phone and live chat.
No-log policy is maintained.
Compatible with various operating systems of Windows, Mac, iOS and Android.
Its VPN client is easy to use.
Cons:
P2P/ file sharing is not supported.
The download is capped on the free version.
You may not be able to enjoy any movie or game with the 500 MB data.
---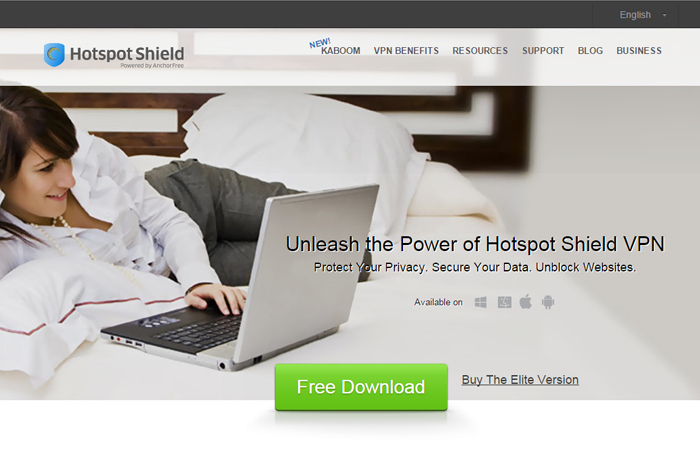 Hotspot shield is another best free VPN that helps you to secure your public Wi-Fi network, ensure anonymous browsing and overall hide your all online activities from the prying eyes of hackers and spammers. This VPN supports all operating system of Windows, Mac, iOS and Android. Another amazing feature of this free VPN is that it offers you free VPN apps which are really helpful for your handy tablet or smartphone.
Pros:
Highly effective to unblock most of the restricted sites.
Free version of this software provides services almost as like as paid version.
The protection system is always ON to secure your internet connection.
Compatible with all major operating systems.
It is easy to use.
Cons:
Free version allows only US servers.
Get Frequent invitation for installing the toolbar and sponsor tabs.
Free version displays advertisements.
---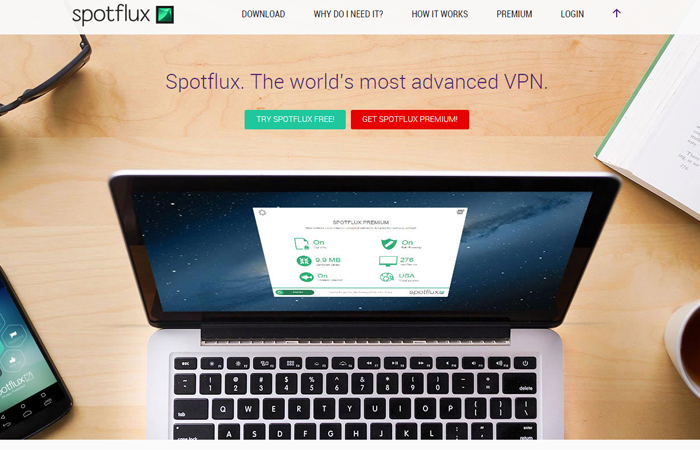 Spotflux is one of the best free VPNs since it provides security through millions of cloud-based real-time calculations. It is also an effective VPN that works on all your devices. Although it has some shortcomings, but it is quite best VPN service for you, if you have no one.
Pros:
It eliminates all threats of using internet and give assurance to protect your identity and data.
It provides moderate speed so you enjoy any video without buffering.
It comes with a system tray icon that helps you to keep your eye on connection status easily.
Spotflux is totally free for Windows and Mac.
It is quite user-friendly.
Cons:
Its proxies are not configured automatically.
---
Conclusion
Here you can get various types of free VPN service various type of features. But our recommendation is that before giving your look at the free VPN service and free VPN apps, you must need to be aware of the issue that what shortcomings have come with the particular free VPN. However, if your budget is tight and also want to be secured in case of online activities, then you can choose the best free VPN from this list considering each one's features and benefits.