13 Jun 2016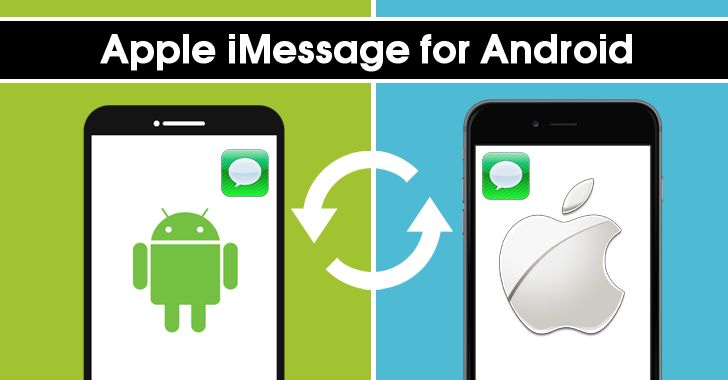 Apple to launch iMessage for Android in 2016
In the year 2016 Apple is opening its way towards Android, as according to the latest report by MacDailyNews ''Apple will announce that iMessage encrypted text messaging is coming to Android users at WWDC next Monday at WWDC 2016, according to a source familiar with the company's thinking. […]

Apple is increasingly focused on services which mean opening up certain avenues beyond its own iOS and OS X platforms, the source says. The company release Apple Music for Android last November.
When it is Coming?
Just recently when Google has announced to launch a messaging App named ''Allo,'' which will work on both OS Android and iOS. Allo will use user's cell phone number as identity and will have exciting features like the smart reply, emojis, resizable chat bubbles, stickers, end-to-end encryption chat mode etc. As a reply to this announcement of Google's messaging app for iOS, Apple has also announced to bring the most popular iMessage for the Android users.
Apple has already released three apps on Android in the past, including Apple Music, Move to iOS for transitioning from an Android device to an iPhone, and Beats Pill*, for controlling the Beats Pill speaker. iMessage chat App of iOS is unique and different from SMS/text message, iMessages are texts, photos, or videos that you send to iOS devices and Macs over Wi-Fi or cellular data networks. These messages appear in blue text bubbles and it is free unlike SMS/text message which charges message fee, this amazing messaging feature is coming for Android users as well, however, there are no concrete details yet received from Apple related to the details of features, release date etc. but this is confirmed by several sources that Apple is to launch iMessage for Android as well. Stay Tuned for Updates!!!