18 Oct 2016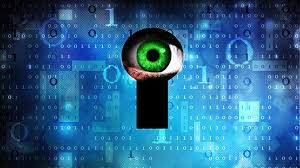 Australia Data Retention Law – Australia collects more metadata than the U.S.
"The part of Government that should be most concerned with the rule of law seems to be trying to sidestep what the law actually says." – expert says
Federal Government Departments – that are not authorized (as "law enforcements") to access the metadata of Australian citizens – have attempted to circumvent the restrictions of Data Retention Bill by requesting the AFP (Australian Federal Police) to do the work of searching for them.
The AFP was asked for metadata by the departments including the department of Foreign Affairs and Trade (DFAT), the Australian Taxation Office (ATO), the Education department, the department of Agriculture, and the Department of Social Services (DSS).
What is Metadata, and what Data Retention Law says?
Metadata, in actual, is the summary report of your electronic data. It includes landline, cell phone, downloads, web visits, emails & other communication data. It excludes, contents of phone conversations and web content analysis. It logs data i.e. call length, time of the call, call destination, your IP info etc. Telecommunication authorities and internet service providers are required by law to store metadata for 2 years and allow law enforcement agencies to request access at any time.
When the amendment to the bill became the law, more than 60 organizations, including local councils, RSPCA, and the government departments were removed from the list of the bill, that allowed them to access Australian citizens data without a warrant.
"Australia is putting national security interests ahead of privacy," UNSW report claims
University of NSW's Dr. Robb Nicholls, a business law lecturer, researched the publicly available data between 2005 and 2015. He presented his research at the Australian Political Studies Association Conference; he claimed that "Australia is putting national security interests ahead of privacy concerns, and the vast majority of metadata is being used for drug crimes, rather than security operations or terrorism."
While talking to Huffington post he shared the demographics of the interceptions made by Australian governments using metadata as a source.
In 2013-14, according to the Attorney-General Department website, there were approximately 314,587 authorizations permitted by the Law enforcement agency to access the existing metadata of citizens in the enforcement of criminal law. It was only 1.8 times higher than the U.K.'s 570,135 authorizations, keeping in mind that U.K.'s population 2.8 times than the Australia.
Nicholls also collected and researched information about interception warrants. Nicholls said that in each year between 2005 and 2014 Australia issued more warrants than the U.K., U.S., and Canada. And it is not on the per capita basis of population but in real terms. He gave an example of the data that in 2013, Australia issued 4,432 authorized warrants, while  the U.S. issued 3,576 and the U.K. issued 2,760 warrants.
He said to HuffingtonPost,
"If you just outlined that to the Australian people, they would say that response to drug crime is a credible and reasonable, proportionate response. Linking [data retention] to terrorism and national security is playing to a fear that shouldn't be played to."
Organizations bypassing safeguards for privacy set by the law, expert says
Technology law expert of the Queensland University of Technology, Dr. Angela Daly, said "My concerns about organisations, that have not been authorised to access the retained data, are that they are bypassing the safeguards that were built into the data retention legislation, which limited the agencies that could access the data as an attempt to preserve individual privacy," she said, "These safeguards are supposed to allay fears regarding privacy invasiveness of the data retention scheme. Not that this restriction allayed my own concerns about privacy, but at least that was the Government's argument."
During the Senate's last year debate regarding amendments in Data Retention bill, Attorney-General George Brandis the changes in the bill that they restrict the access to only law enforcement agencies, economic regulators, and the anti-corruption authorities.
Dr. Daly said,
"I think it's very concerning that the part of Government that should be most concerned with the rule of law seems to be trying to sidestep what the law actually says."
A Freedom of information's January release showed that 61 government bodies applied to be classified under "law enforcement," that would allow them the access to metadata under the Data Retention Bill. However, a spokesman for the Attorney-General Department confirmed of not adding any additional government body to the official list of law enforcements.
How Can I Protect Myself?
Although, the law explicitly states that it excludes phone conversations and web browsing history but the government does so anyway. Internet service providers can tap into your web history at any given time without noticing you. International services like Skype, Gmail and Facebook might not come under the jurisdiction of law, but these companies are known keep your tracks and government friendly. You can use safety measures of your own to protect your privacy which is being breached on the name of "national security and terrorism" and by unauthorized departments.
Phone Calls and Text
Local phone calls and SMS message metadata is already being collected by the Australian government, to avoid being monitored you can communicate via end-to-end encrypted messaging and VoIP apps. For security, you can use Signal app by Open Whisper Systems recommended by Edward Snowden, or use Whatsapp which uses the same encryption by this company. Facebook messenger has now implemented the same end-to-end encryption feature and claims it that it does not log your data.
Email
Popular email services like Outlook, Yahoo, and Gmail does not use end-to-end encryption and are fundamentally insecure. You can use services of ProtonMail and Tutanota which offers end-to-end encryption and are located outside the jurisdiction of Australia, U.K., and U.S.
Web Browsing
Since ISPs are the ones responsible for providing you the internet connection, they can access your data history at any moment without informing you about it. The best way to prevent ISPs, governments, corporations and other malicious entities from monitoring your data is to use a VPN service, as it encrypts all your communication and hides your real IP address with a fake one.
It is ideal to use a VPN service that is outside the jurisdiction of Australia. We have put together a list of 5 best VPN for Australia in the article, that are known to protect you against Australian surveillance. By encrypting your data your ISPs and the government in question are unable to monitor your activities.
Comments