08 Nov 2016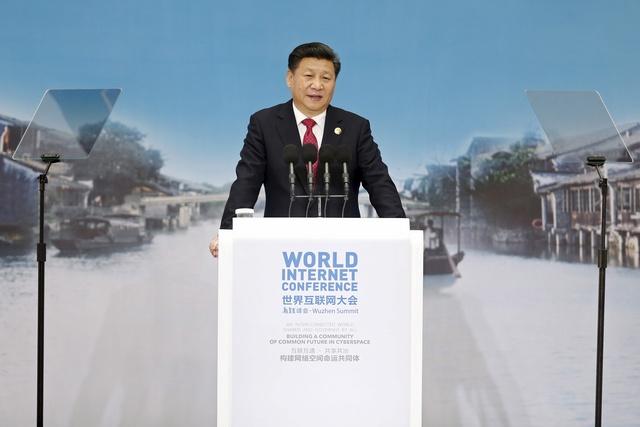 China Increases Censorship And State Control By Passing 'Abusive' Cybersecurity Law
On Monday, China adopted yet another controversial cybersecurity law to counter Beijing's concerns about growing threats such terrorism and hacking, but the law triggered concerns among international stakeholder businesses and right groups.
The controversial legislation – passed by China's parliament and is set to come into effect from June 2017 – is an 'objective need' of China for being major internet power, one of the parliament officials said.
Yang Heqing, a staff member of National People's Congress at the bimonthly legislative meeting said, "China is an internet power, and it is one of the countries that faces the greatest internet security risks, urgently needs to establish and perfect network security legal systems."
Critics of the law have an argument that it [the legislation] threatens to slam foreign tech organizations out of various sectors that are deemed 'critical,' and includes requirements for frequent security reviews and for data to be placed on servers in China.
More than 40 international business group submitted a petition to Chinese Premier Li Keqiang in August and requested Beijing to amend their statements that were controversial sections of the law. Chinese officials have said that they would not interfere with international business interests.
The controversial provisions kept intact in the final draft issued by the parliament house, including the requirement for 'critical information infrastructure operators' to maintain records of personal information, valuable business data, and provide unspecified 'technical support' to cooperate with security agencies, and authorize national security reviews.
It has raised concerns for companies that they would have to hand over their intellectual properties and allow back doors within their products to operate in China's market.
The Chairman of the American Chamber of Commerce in China, James Zimmerman labeled the legislation as ambiguous, vague, and subject to broad interpretation by law enforcement authorities.
Human Rights Watch said certain aspects of the law, such as criminalizing the use of the Internet in the name of 'damage national unity,' would further confine online freedom of the web.
"Despite widespread international corporations concern and rights advocates for over a year, Chinese authorities pressed ahead with this contentious law without making meaningful changes," said the China Director Sophie Richardson of Human Rights Watch. "The law will effectively put internet companies of China, and hundreds of millions of internet users, under greater state control."
Content that encourages 'overthrowing the socialist system,' 'inciting separatism or damage national unity,' or 'spreading or fabricating false information to disturb economic order,' are categorized as criminal activity under this law.
"If online speech and privacy are a bellwether of Beijing's attitude toward peaceful criticism, everyone — including netizens in China and the main international corporations — is now at risk," said Sophie Richardson, "This law's passage means there are no protections for users against serious charges."