10 Nov 2016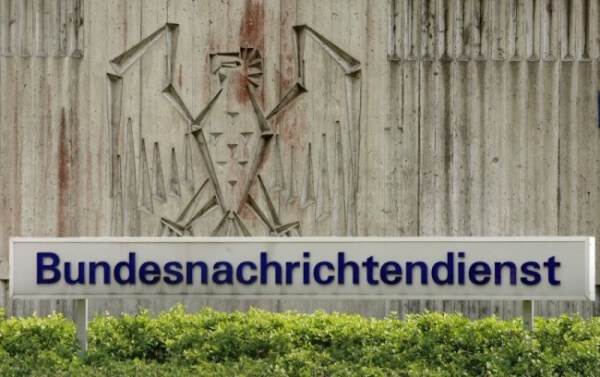 Germans' Privacy Can Be 'Accidentally' Intercepted, Stipulates Surveillance Law
The German Parliament passed a controversial surveillance law that not only gives more power to the BND intelligence agency but also a serious threat to the privacy rights of German citizens.
Last week on Friday, the German parliament approved to what considered as a 'controversial espionage law' that theoretically will strengthen the oversight of BND intelligence agency, on the other hand, privacy advocates have strong arguments that it will give the agency more power.
The experts have concerns that the clause in the law will allow BND agency to eavesdrop communications on German people, foreign organizations, and foreign countries that transit through major internet exchange point in Frankfurt.
In September, the Frankfurt-based operator, DE-CIX filed a lawsuit at Leipzig's court against the government to challenge the new law, branding it as illegal.
The government defends that the measures approved in the surveillance law will help in the investigation of online crimes and terrorism in Germany or Europe.
While attending a speech at BND headquarters, a lawmaker Clemens Binninger in company with Chancellor Angela Merkel's conservative party, he asked, "How do we want to find terror suspects? How do we want to detect them if not through those means?"
The law specifies through [surveillance] activity the fact cannot be ruled out that the communications of German organizations and citizens could also be 'accidentally' intercepted, a major deviation from the previous ruling of prohibition from spying of German citizens.
BND agency was only allowed to monitor 20 percent of traffic at one exchange point, and the new law removes this cap and gave full access to the traffic.
The spokesperson for DE-CIX said, "We want a judicial clarification and legal security for our clients and companies."
The BND (Bundesnachrichtendienst) has been the focus of limelight after its scandal of helping the U.S. National Security Agency (NSA) to spy on European politicians and dealing with the NSA to access the XKeyscore surveillance program.
The new surveillance law bans the BND to spy on countries in the EU and its citizens, and institutions, except in the case of suspected terrorist activity.
It also explicitly requires the BND to submit requests before seeking the cooperation of other spy agencies and bans the agency from conducting industrial espionage.
The greens have threatened the government to file a petition in Germany's highest court and the European Court of Justice to revoke the reform, by saying that it infringes the right of privacy of Germans.
Green lawmaker Konstantin von Notz said, "Our constitution, basic and human rights laws are not an obstacle to the fight against terrorism."
Critics also abrade at what in their opinion as "ambiguous formulations of conditions," under which BND is required by the law to conduct its spying activities.