25 Oct 2016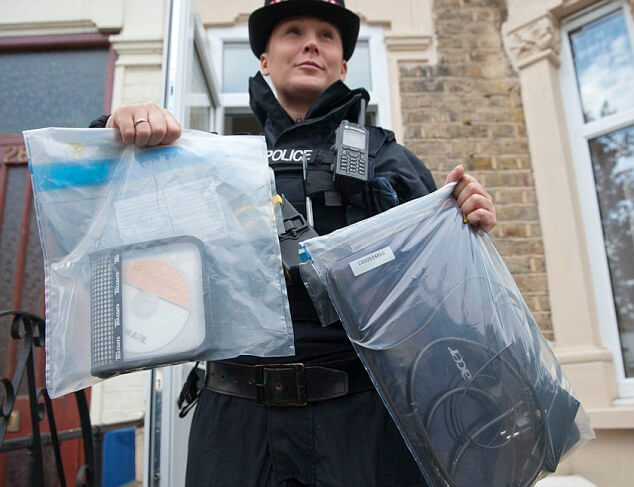 Polish Police To Seize Thousands Of Computers Over Movie Piracy?
Copyright trolling is a matter of civil courts but in Poland, matters have escalated beyond reproach. Reports are that Poland's police reached hundreds of home and seized their computers alleged to have shared a copyrighted movie. It is said to increase up to 40,000 affected people.
Poland that is already entangled in a popular case of alleged KAT owner Artem Vaulin. Now Poland has engulfed itself in a related copyrighted file-sharing controversy, this time acting on the behalf of copyright trolls.
After Europe, aggressive copyright owners are now targeting Poland. These companies search on torrent networks – for IP addresses that lead to file-sharers – in a hope to claim settlements from people to trade legal cases. Even though the copyright matter is a civil case, but Poland has deeply involved itself in a 'beyond civil approach.'
According to the local media channel TVN24, police visited hundreds of houses across the country and seized computers alleged to download and share a Polish comedy genre film titled 'Screwed'.
Damian Kordykiewicz of the District Prosecutor's Office in Szczecin told TVN24 that, "We have found around 2,600 downloads of this film. This applies to about 900 computers."
The Prosecutor's Office asserts that the seizures were made to protect the evidence and stop the copyright infringement, and after further examining the computers will be returned to their owners, but they can reckon with further consequences. TVN2 reports that this is not the end of this action and at a national scale, 40,000 or more people may have downloaded the film and have a risk of being visited by police.
The seizing of computers has raised a controversy of 'basis' on which it was carried out, and whether it was independent scrutiny or the authorities acted on someone's behalf with 'reasonable evidence'?
The action by authorities is said to be targeted for those who are cashing the copyrighted content on mass distribution but it does not accurately distinguish general public and these content cashers.
Legal counsel Michael Woloszanski told TVN2 that while downloading copyrighted content is not a criminal offense, but uploading copyrighted contents for sharing is a criminal offense which could result in fines and jail time for two years. This usually happens when you download content on a torrent network because at the same time you are uploading the file at the same time. The copyright content owner can offer an alleged party a way out by accepting compensations.
Such an action from authorities is not unprecedented, reports are that in past months, police seized approximately 1,000 computers for sharing the same film.
However, prosecutors later admitted that they did not take procedures to verify the 'means' used by distributors in identifying the alleged infringers.
They also admitted that police advised suspects in some cases to settle claims with the distributors rather than legal actions. The critics have opinions that it is inappropriate to give ill-advice on unproven cases especially involving copyrights.
image credits: dailymail.co.uk