Detailed NordVPN Review:
NordVPN has achieved the overwhelming market success and customer trust in a period of almost 10 years. They not just provide the quality but also the affordability to everyone and that's what I think is the greatest cause of NordVPN success. In this NordVPN review, you will get some real and in-depth insights about their services.
They have some distinguished VPN features which are to increase the security of a VPN user. Yet, there are points where a user himself needs a choice of selection according to their requirement. So, you can evaluate your needs through reading the complete article.
Pricing plans & Packages
Price is a most important thing for every individual when they get to buy anything and same is the case with VPN services. NordVPN comes in the list of some most reputable and best VPN services but their pricing is very ordinary and affordable for every individual.

They offer you four pricing plans;
One Month Plan – $11.95/M For this plan you have to pay the amount after every month. This plan pays you no discount. Yet, the features are same irrespective of the package you select.
6-Month Plan – $7.00/M The half-yearly plan brings you a discount of 41% with the total of $42.00 amount after every six months.
1-Year Plan – $5.75/M With a yearly plan you have to pay an amount of USD 69.00 every year. That means you are saving almost 52% every month as compared to the monthly plan.
2-Year Plan – $3.28/M such plans which are often called lifetime subscriptions are offered by just a few VPN providers. Most of the VPNs have a maximum of yearly packages.
NordVPN's 2-year plan gives you an amazing discount of 72% with a total of $79.00 after every 24 months.
For a limited time period, they are offering you a 3-year plan with 77% discount. Therefore, if you avail this package, you have to pay a total amount of $99 after every three years.
Most of the individuals including myself want to do the least effort for every execution but we want satisfaction as well. That's what we can get with the longer period plans. Such plans have two benefits, one is the major discount and the other is that you don't have to follow the subscription hassles after every month.
Important Tip: Also, a distinctive feature of NordVPN is that they allow you a free trial of 3-days without any kind of subscription or account. This makes you check their services anytime without the hassle of money refund process. You cannot get this information on their official website, yet, you have to search the FAQ section for details. Also, you have to request the account by sending them an email to the specific account.
Payment Method
They provide you a wide range of payment options including PayPal, credit cards, cryptocurrencies and others such as AliPay. All the methods are usual except the cryptocurrency payment procedure. This method is just offered by some VPN providers and if you are serious about anonymity then you must select this channel.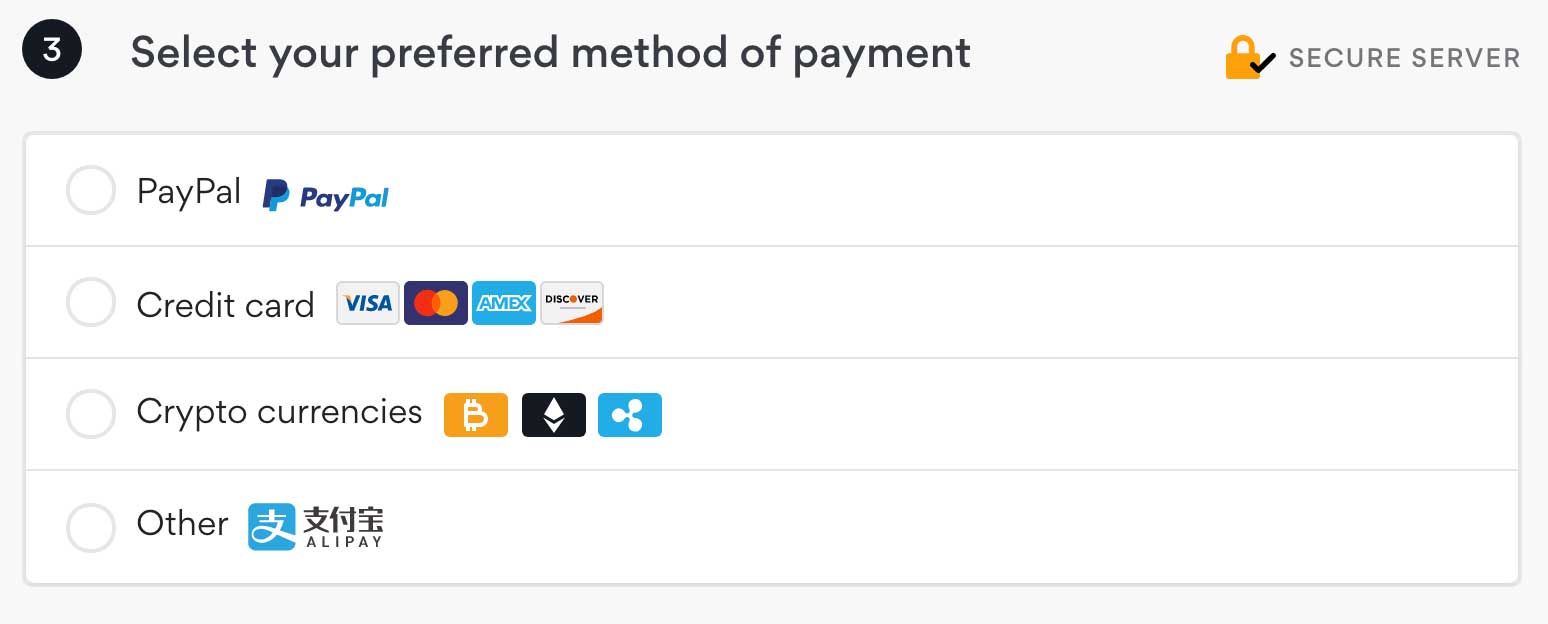 However, a necessary thing to remember is that you cannot get the refund if you select Bitcoin or getting the subscription through Apple AppStore.
Speed Performance
The speed performance of NordVPN was average despite their guarantee of lightning fast speed. The speed results show that the response rate gets down when we connect the internet to NordVPN. Yet, it is important to note that they implement double encryption for higher security of the users and this could lead to the decrease in speed.
They have dedicated server options for streaming purpose but that was also not lightning fast but was considerable. When the UK servers were tested, the results show 5Mpbs speed, while the USA server speed results were almost 2Mbps when tested a couple of times.
Therefore, I must recommend NordVPN to the internet users who are anticipating a secure service instead of a fast one. Yet, the connection speed of NordVPN is better than most VPNs which were tested before.
NordVPN Features
As told before, NordVPN is a popular choice among VPN users and also for the individuals who consider VPN for the first time. There are certain distinctive features of NordVPN that other VPN services might not contain.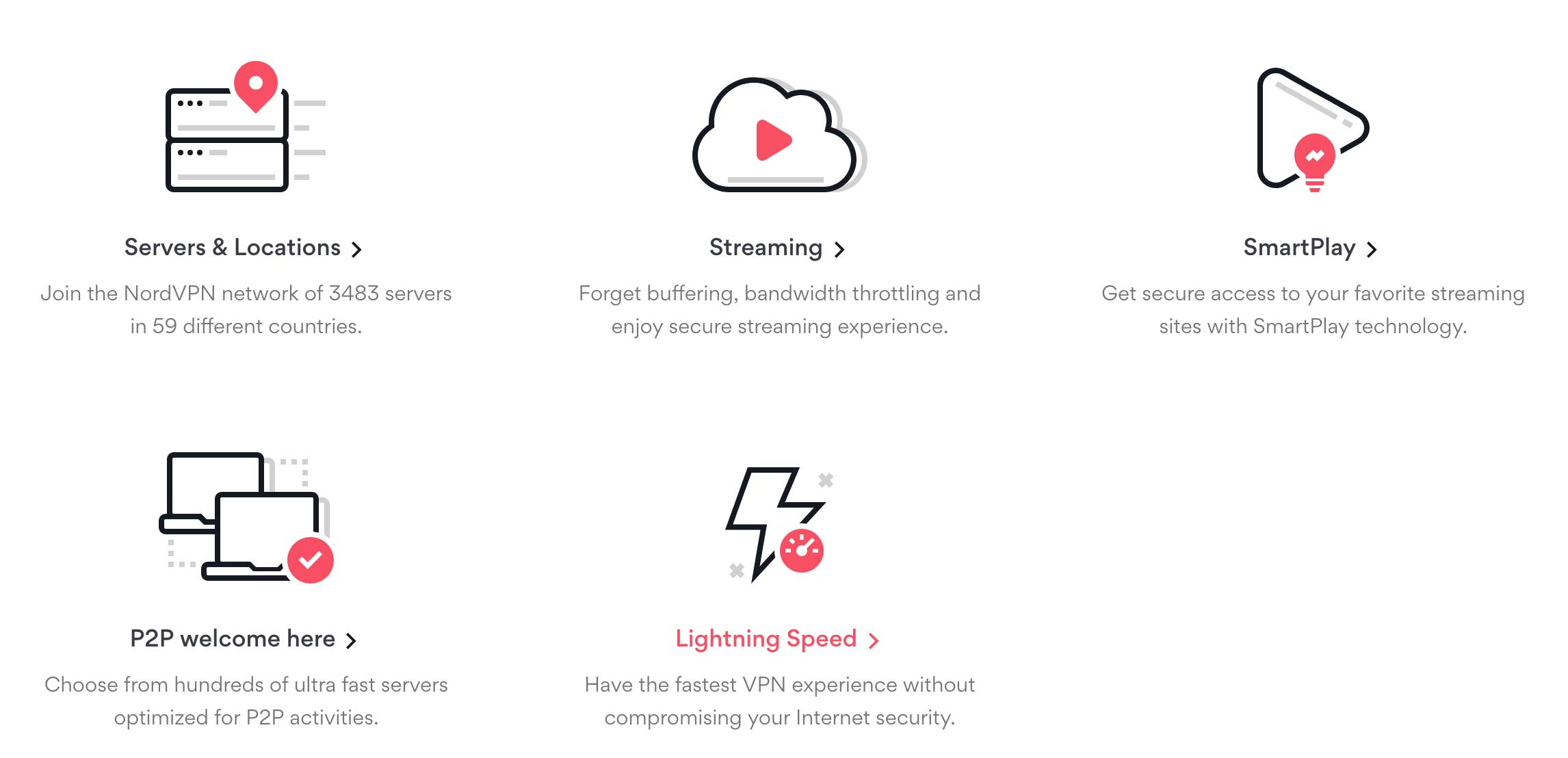 For security purpose, they have Double VPN and Onion over VPN feature which adds an extra privacy to your internet traffic. Double VPN makes your data and internet traffic safer by encrypting it twice. Another benefit of NordVPN is that they offer you the option to select the optimized server according to the need.
The optimized servers contain anti-DDoS servers, video streaming, double VPN, Tor over VPN, and dedicated IP.
There is another feature of Tor over VPN due to which your traffic first goes through VPN and then through the Tor network so that the chances of data vulnerabilities gets to negligible. Yet, NordVPN has the feature of DNS leak protection and internet kill switch. The DNS leak protection has a great value as many VPNs which don't contain such feature might get risky.
For me, a very necessary and feasible feature is that they provide 6 simultaneous connections with compatibility for various router types. That means all the devices which are connected to the router are safe from the online threats.
Also, the vast number of servers are providing solutions to most of the issues such as unblocking, torrenting, and streaming. For instance, if your region has strict laws regarding torrenting then you probably find a server that is located in a less restricted area such as Switzerland. Same is the case with unblocking and streaming.
NordVPN also offers you the option of dedicated IP address but for that, you have to approach their customer support.They have maintained a no-log policy to make sure that a user is at complete anonymity. And above all, they offer really affordable pricing plans with a 30-day money back guarantee. Also, you can test their services without an account with NordVPN's free 3-day test trial.
Security & Privacy Policy
NordVPN is one of the solutions that chose to go with heavy security. They preferred to sacrifice some speed instead of compromising on security. Thus, the basic protocol uses AES 256 bit for encryption, RSA 2048 for handshaking, and SHA-2 for authentication. They also use firewalls to protect their servers and they have a strict no-logs policy. The fact that they are located in Panama is a plus point when it comes to privacy and, as long as you keep your actions legal, you have nothing to worry.

The most popular (among users) security protocol is OpenVPN which implements a 2048 bit SSL encryption. But you can also opt for PPTP (equipped with MPPE-128 encryption), L2TP/IPSec (with AES-256 encryption), and Proxy. Even more, NordVPN plans to introduce the faster IKEv2 VPN protocol.
We also mentioned that NordVPN comes with Double VPN protocol. This one supports double AES-256-CBC through the multi-node farm. It's not a protocol usually found in VPN solutions which is why we consider NordVPN to be one of the most secure on the market.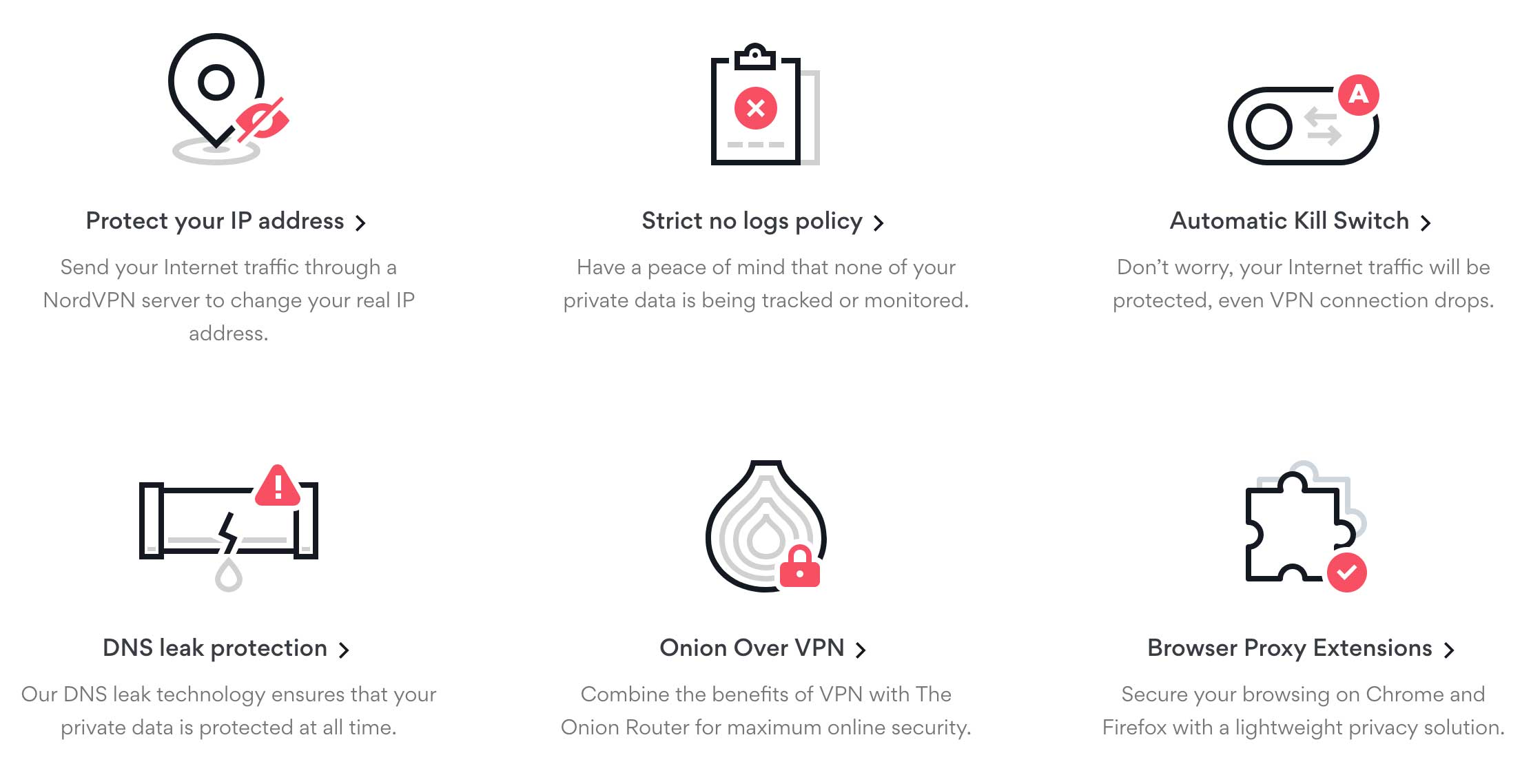 One of the features we appreciated the most with this solution is the fact that it doesn't allow for DNS leaks. Here is where the killswitch proves its power and makes NordVPN one pretty reliable system.
Server Locations
NordVPN covers a vast area and has numerous servers in different parts of the world. Being a popular service provider, NordVPN has 3454 servers in 60 countries and that's a quite large server network. There most servers are located in the continents Europe and America along with the coverage in all other continents as well.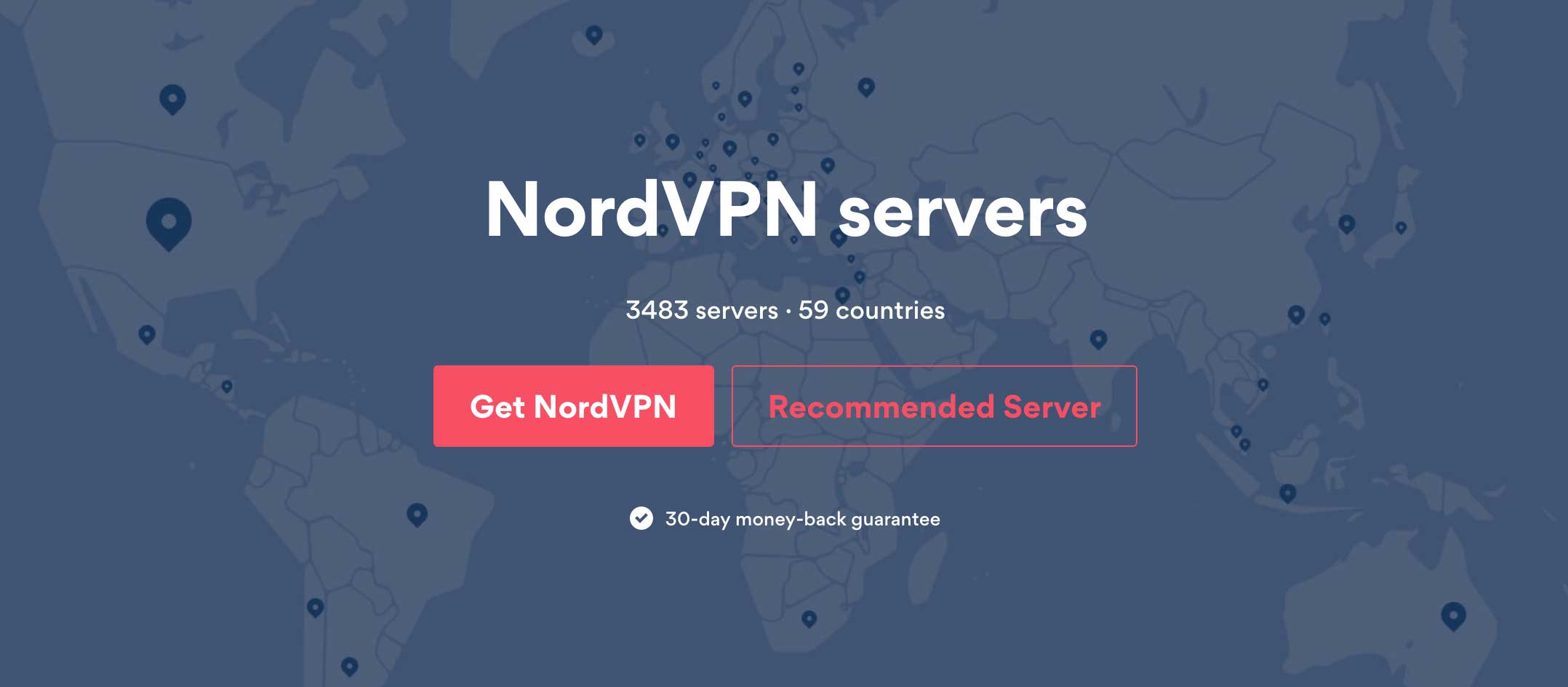 They provide detailed information about their server locations on the official NordVPN server webpage. This information includes the vital fine points such as the load on each server and the type of protocol it uses. Therefore, you are free from the critical process of checking all the servers, to find the best according to your requirements of unblocking or maybe speed.
On this page, they provide you the privilege of selecting the servers of your own choice. The server variety NordVPN offers is;
Double VPN servers – great for extra security
Tor over VPN servers
Ultrafast TV – for people who are more interested in streaming
Anti-DDoS servers – if you think someone may try to attack your connection with a denial of services attack
Dedicated IP servers
In the NordVPN review, I found that the vow of 99.99% uptime as correct. Their servers mostly have fast response, yet rarely any server shows the display of "Server down". But, due to the fact that they have a large server network so any of the servers can go down for a while.
Device Compatibility
NordVPN allows you to connect six devices at a time with the effective compatibility for the Android, macOS, iOS, Linux, and Windows. Therefore, you can easily connect Router, game console, PC or mobile phone.
NordVPN Client Software & App
The interface is absolutely easy and I find it simple while NordVPN review. If you are new to the VPN service then also you can understand and use the client easily. The server selection with NordVPN is also really easy; all you have to do is to click the "Connect" button at the bottom.

For most servers the connection time was rapid, yet in certain cases, the connection time might get long depending on the physical location of the server.
Setup and Interface
The setup process of NordVPN is easily understandable and you can get the details on their website too. To connecting with NordVPN is to download their app/client for your operating system and then install it. Once the installation is complete, you'll need your username and password to log in and have access to the main interface.
With NordVPN client you can see each server's load and latency right in the interface. While other VPN solutions also offer a page where you can check their servers' status, not so many have this feature integrated directly into the client.
You will also see that there is a 'Refresh server status' button at the bottom (under 'Connect'). This makes an easy opportunity for you to change and update server according to the varying needs of your browsing. Anyways, the solution supports a wide network so you will definitely find a server to work for you.
The interface will also show you who else is connected with the same account and other details like your IP address and details related to the connection or the account. All in all, the interface is not too crowded and tries to guide your actions as naturally as possible.
There is also a Settings tab, where advanced users can play with their connection's settings. You have options like auto-connect, DNS leak protection and the possibility to choose between UDP and TCP for the speed. There's also an automatic kill switch that cuts off the connection and lets you know you have not protected anymore (in case the service stops working). This prevents DNS leaks and keeps prying eyes away from your network in the case the server went down.
On the downside, you may notice certain latency in the client's response to your actions. For instance, it may take a few seconds for a button to activate after you clicked on it. This can be frustrating at first, but once you get used to it, you'll hardly notice it. The development team is currently working on a new app so it may not be too long until this issue will be resolved.
Customer Support
They offer you 24/7 live chat support on their official web page through which you can address your issues to them. The instant chat box appears at the bottom left of the page and the support team is working on it to resolve user concerns.
When I questioned the customer support team while NordVPN review processes their response rate was rapid. Also, they have a Contact Us page where you can address them your concerns via contact form, email or help desk.
Another way of getting help is to hover to the FAQ section in the NordVPN official site. These FAQs contain answers and detailed explanation for the common concerns users might have. Some tutorials and setup guides also contain videos for a better understanding of the users.
Website
Along with the FAQ section, NordVPN website contains blogs to address the basic guidelines and information regarding NordVPN. The website is modern looking and friendly, but we would love to see more information. They follow the general presentation but don't get into too much detail.
Conclusion
While conducting the NordVPN review, I found most of their features working and almost the same as they have mentioned on the site. However, a downside is that NordVPN's speed is not so efficient and they just provide an average speed after connection.
Here is the glimpse of features I have mentioned in this NordVPN review.
Pros:
A wide range of servers all over the world
Their security level is quite high
The company is located in Panama and they don't have to obey the US or the European laws
They support a zero-logs policy
The solution can be easily implemented in a small company
The interface is user-friendly and there are clients for a wide range of devices
Cons:
There are no refunds for Bitcoin payments
The site could be more informative