4 Best Free VPNs For Chrome Users
Looking for a VPN for Chrome browser, here is our list
Virtual private networks are excellent tools when it comes to securing your browsing, protecting your data, and accessing geo-locked content. As the world becomes increasingly more remote, VPNs have grown in popularity. Although there's a whole host of premium quality VPNs available, many users are opting for free VPN services in order to browse anonymously without having to spend money. 
Although choosing a free VPN service can be a cost-effective way of accessing restricted content online, it can also be unsafe. The sad reality is that some free virtual private network providers aren't interested in making a secure product and instead prefer to make money by selling the personal information of users or their browsing history to third parties willing to pay for data. 
Because of this danger, it's generally a good idea to pay for premium services for the sake of peace of mind, but this doesn't mean that it's impossible to find a good free VPN that can get the job done for your needs without conspiring to steal your data. 
Many of the higher quality free VPN services tend to come with a few limitations in place, which in most cases amounts to a monthly data allowance limit. Other providers can automatically choose the location that you're browsing from – which can be an issue if you were hoping to watch the US library for Netflix, for instance. 
If you're looking to use VPNs safely and securely on a daily basis, or are a small business hoping to secure the work of your remote employees, it may be worth checking out premium VPNs at a fixed monthly cost. However, if you're just looking for a virtual private network for occasional private browsing and infrequently accessing content that may not be available locally, a free VPN may well work for you. 
With this in mind, let's explore some of the best free VPNs available for users of Google Chrome, and look into why their features set them apart from their competitors: 
1. ZenMate VPN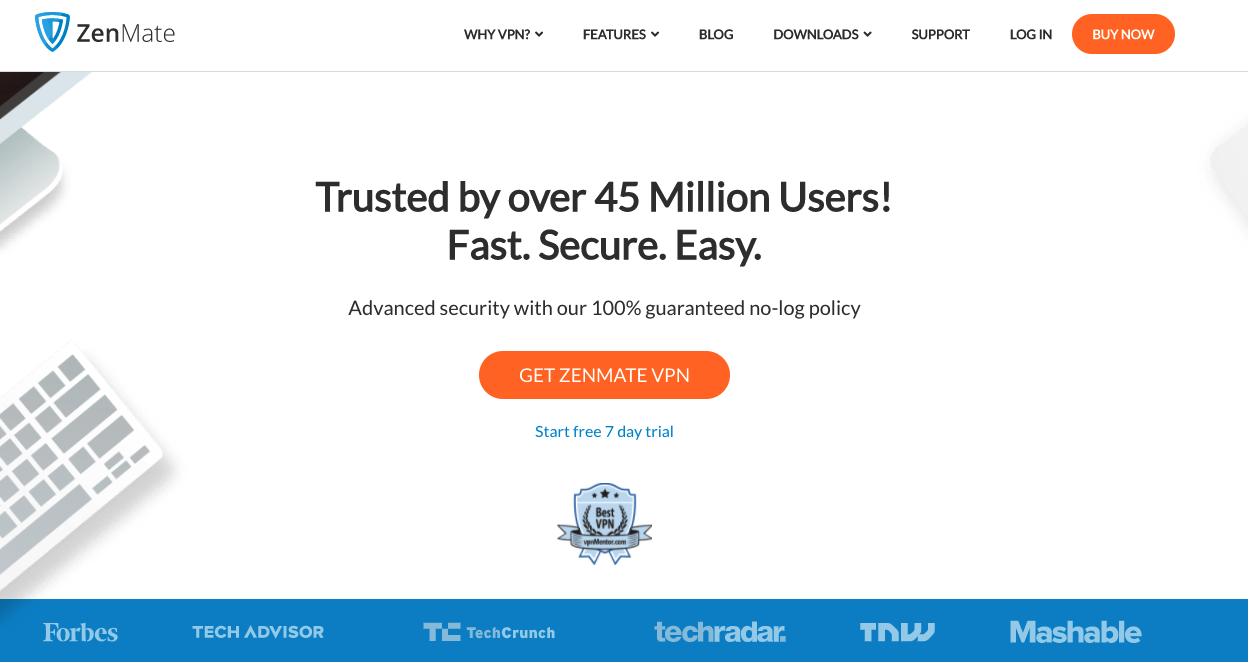 With over 4 million users and an average rating of four-out-of-five stars, ZenMate stands as one of the most effective Chrome-based VPN options. 
Billed more as a tool for accessing geo-locked entertainment, the ZenMate VPN extension for Chrome works by altering the location of users while connecting them to one of the VPN's remote servers spanning 74 different countries. 
Reports suggest that ZenMate is an example of a highly trustworthy VPN provider. With a zero-logging policy in use and 'military grade' levels of encryption to boot, this extension certainly packs a punch when it comes to assessing your options for private browsing and accessing geographically available content. 
2. Touch VPN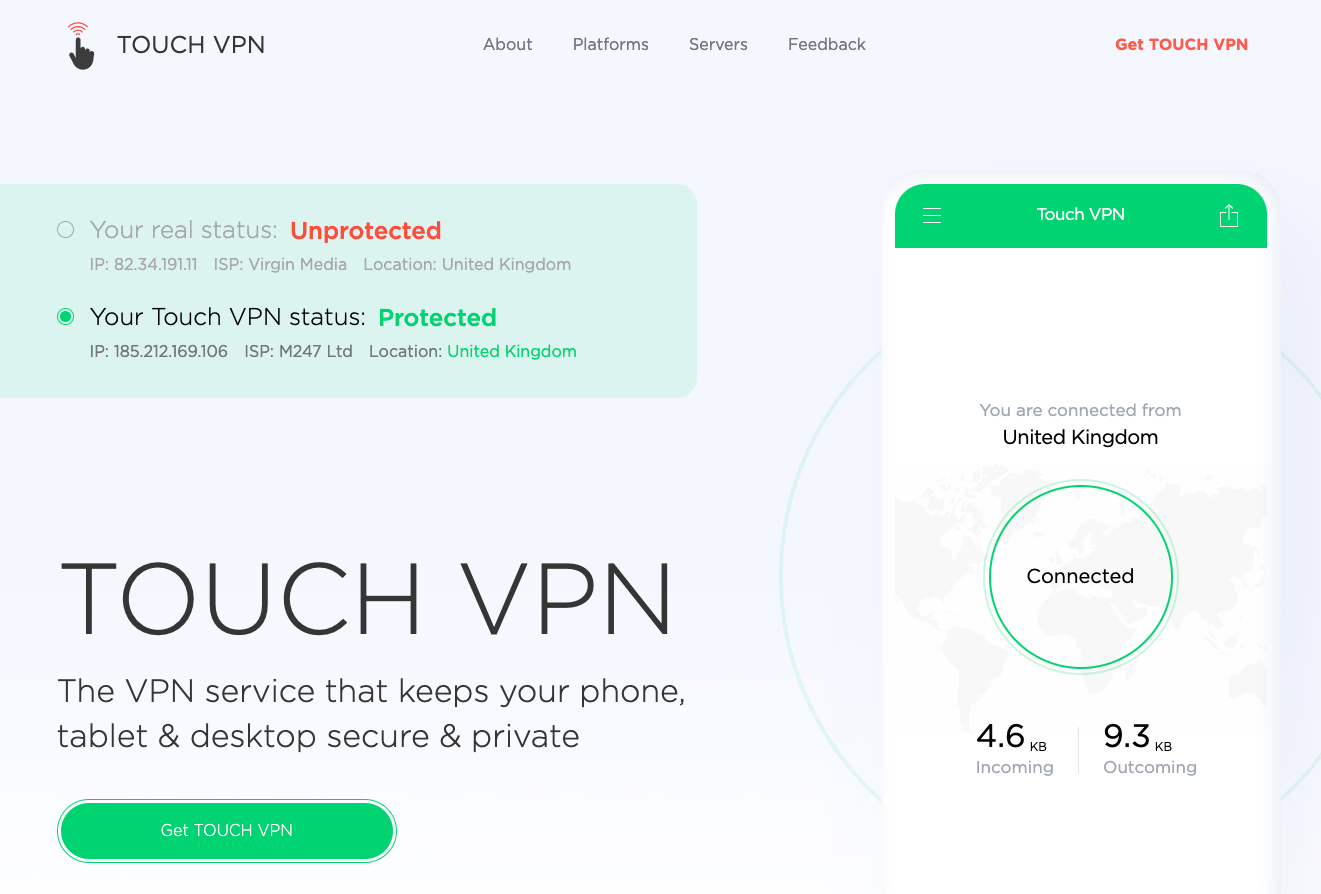 Touch VPN is a Google Chrome VPN extension that has an almost perfect reputation among users. With an average rating on the Google Web Store of 4.6 stars out of 5 from over 73,000 reviews, there's a clear sign that Touch's service is among the brightest of the extensions available online. 
This free VPN also boasts over 5 million users, so you can rest assured that you're in good company with Touch VPN. What's more is that Touch allows connections from 27 different locations, which is an excellent return for a free product. It's also worth noting that the quality of browsing is fair for a free product. 
However, it's important to note that while this is a wildly popular free service, there's very little information on the levels of privacy that Touch VPN offers users. According to a recent TechRadar review, the Touch website doesn't offer great levels of detail on its security features, although the company does promise that the VPN "does not record your VPN browsing activities in any way that can be associated back to you.
3. 1clickVPN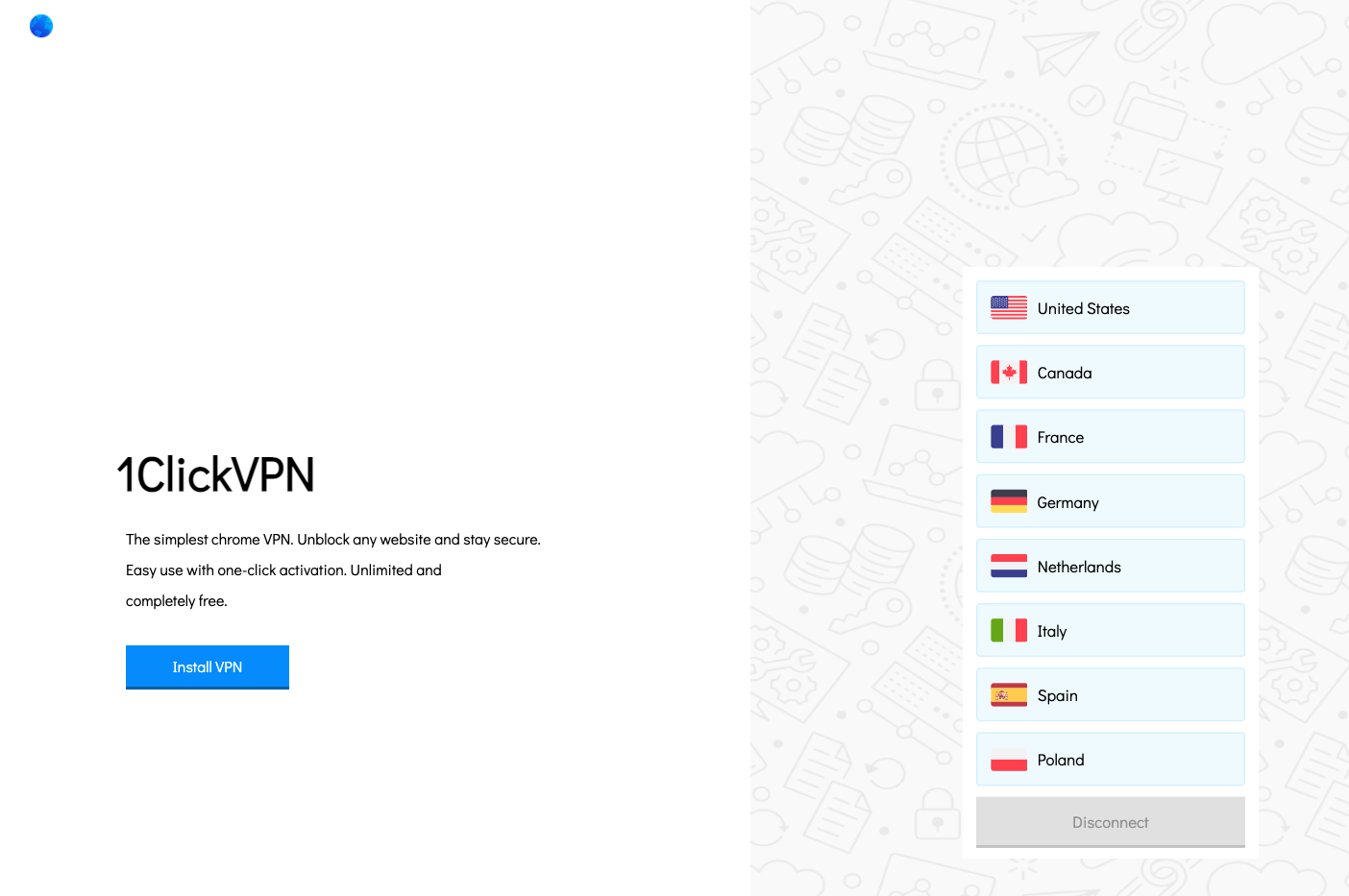 1clickVPN is a solid VPN that's regularly updated, completely free and doesn't rely on spammy ads to generate money. With a 4.5 star Google Web Store average rating and over 2 million users, 1click is another example of a wildly popular free VPN service, but what does it look like when we get to grips with its features?
Well, according to TechRadar, there's very little in the way of features at all, but this may not necessarily be a bad thing. 1clickVPN's simple setup helps to generate more power under the hood of this Chrome extension. According to testing, the VPN can facilitate download speeds of 75 mbps for users – more than enough for accessing Netflix's finest shows. 
1click promises a 'no logs policy' for users, meaning that your browsing should be entirely safe – however, the platform is yet to undergo a security audit – so it's hard to say with complete confidence that your data is 100% safe with this platform. 
With this in mind, 1clickVPN remains a strong choice for users who appreciate using VPNs to stream region-locked content, although it may be a good idea to look elsewhere if you want to work securely on a secure connection. 
4. ExpressVPN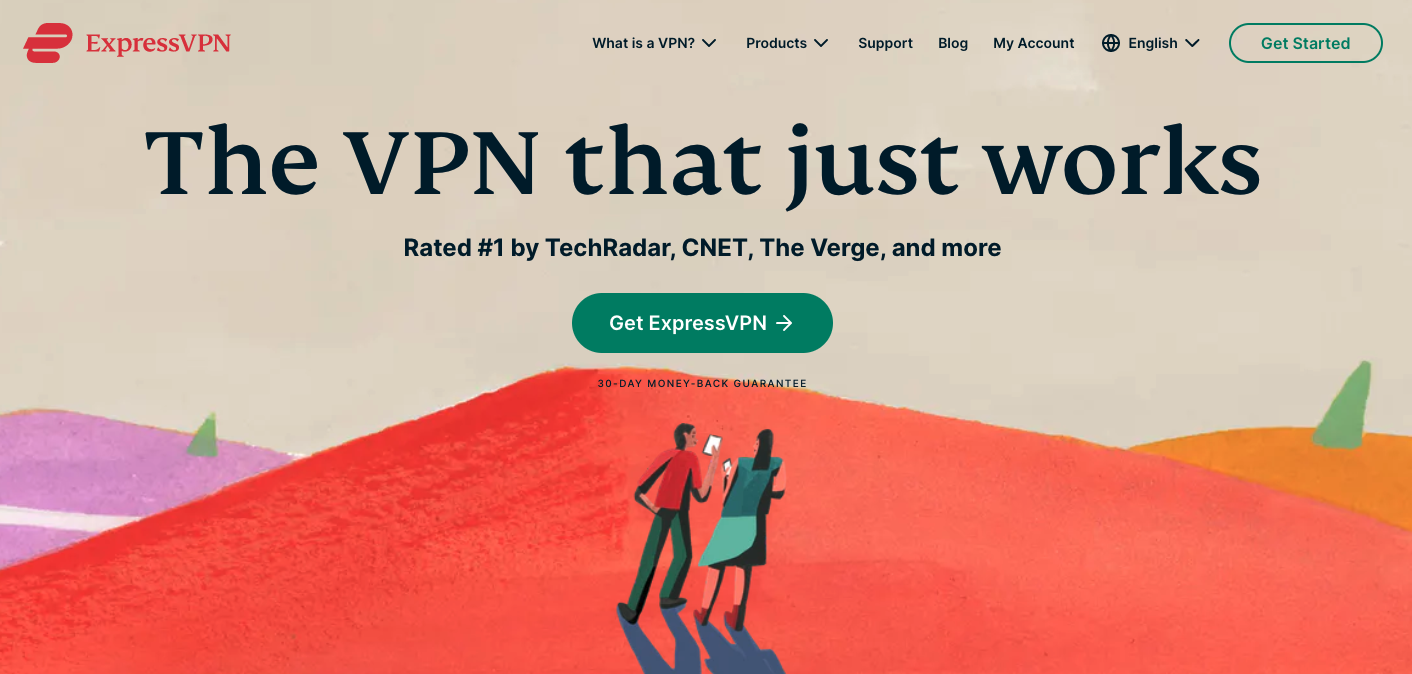 It's fair to say that ExpressVPN is the biggest gem on this list, and arrives last but certainly not least among the best free options for users. Although Chrome Web Store states that there has been a comparatively low 1 million downloads of ExpressVPN, the service enjoys some of the highest average ratings on our list – with 4.6 stars out of 5. 
Both ExpressVPN's Chrome extension and app combine for a powerful secure service for users. Speeds are relatively fast and over 3,000 servers worldwide mean that you're never short of choice. 
ExpressVPN's plugin fully encrypts all the data that travels across your network, which helps to deliver a more trustworthy experience for its user base. If you're looking to find a free VPN that you can use for more than just streaming entertainment from around the world, ExpressVPN is likely to be your best free bet. 
As always, free VPNs can be great for casual restriction-free browsing. However, if you want a more comprehensive level of privacy and security, it's certainly worth seeing what more premium quality VPNs can do for you. However, there's certainly some strong examples of virtual private networks that can do a credible job without breaking the bank.