Best VPN For Streaming: 4 Major Players
Exploring 4 best VPNs for streaming
The world of internet streaming is going from strength to strength. After the runaway success of platforms like Netflix, more services have been arriving onto the scene at a rapid rate. 
Although this is great news for the many of us who love to keep up to date with the latest TV shows and movies, it's only useful if you're based in the right country, or continent. For instance, Netflix in, say, Australia offers a largely different selection of content than the UK.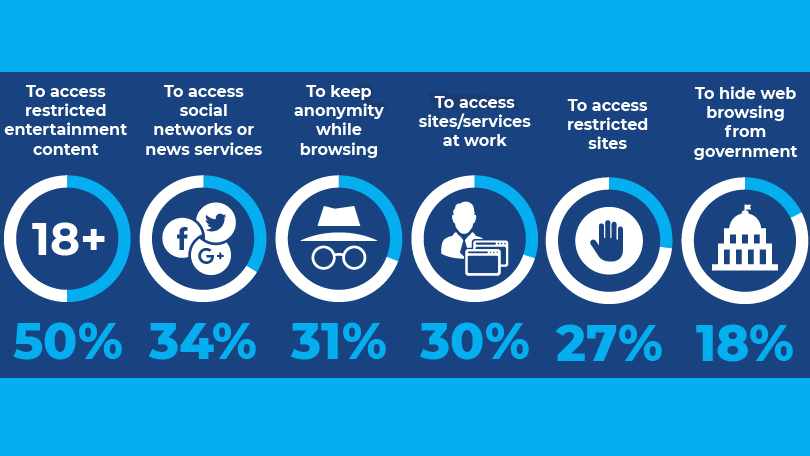 (Image: PC Mag)
This is where VPNs enter the fray. As we can see from the data above, half of all VPN users tap into their service to access restricted entertainment content – a far larger portion than the next most frequent use of virtual private networks, which is to access social media or news services. 
Thankfully, with the right VPN, it's possible to bypass the various restrictions that may inhibit your accessibility online and to find the content that you're looking for. But how does this process work? And what are the best virtual private network services for streaming? Let's read on: 
How VPNs Became the Essential Streaming Tool
Firstly, it's important to know that in enlisting the help of a VPN to unblock streaming services, you're entering a cat and mouse game of content streaming. You may find that your access to, say, your favourite Japanese streaming service may become blocked overnight. Although this issue can usually be fixed by trying a new server in the same country – or by discussing the issue with your VPN's tech support. It's generally the reason that many service providers offer 24/7 support for users. 
VPNs are great for accessing this form of restricted content because they can form secure connections with different servers that are located all around the world. This means that you won't necessarily be connecting to your local server, but one in Tokyo, Toronto or Timbuktu – or wherever takes your fancy. 
However, it's always important to do your homework before choosing your VPN. Some services claim to be fully compatible with apps like Amazon Fire TV, Android TV and other platforms while others may have more difficulty. If you stream via your Playstation, Xbox or Apple TV, it's important to note that they don't support VPNs. 
With this in mind, it's vital that you do your homework and find a virtual private network that works for you. With this in mind, let's look into the four major players on the VPN market that are likely to suit your streaming needs: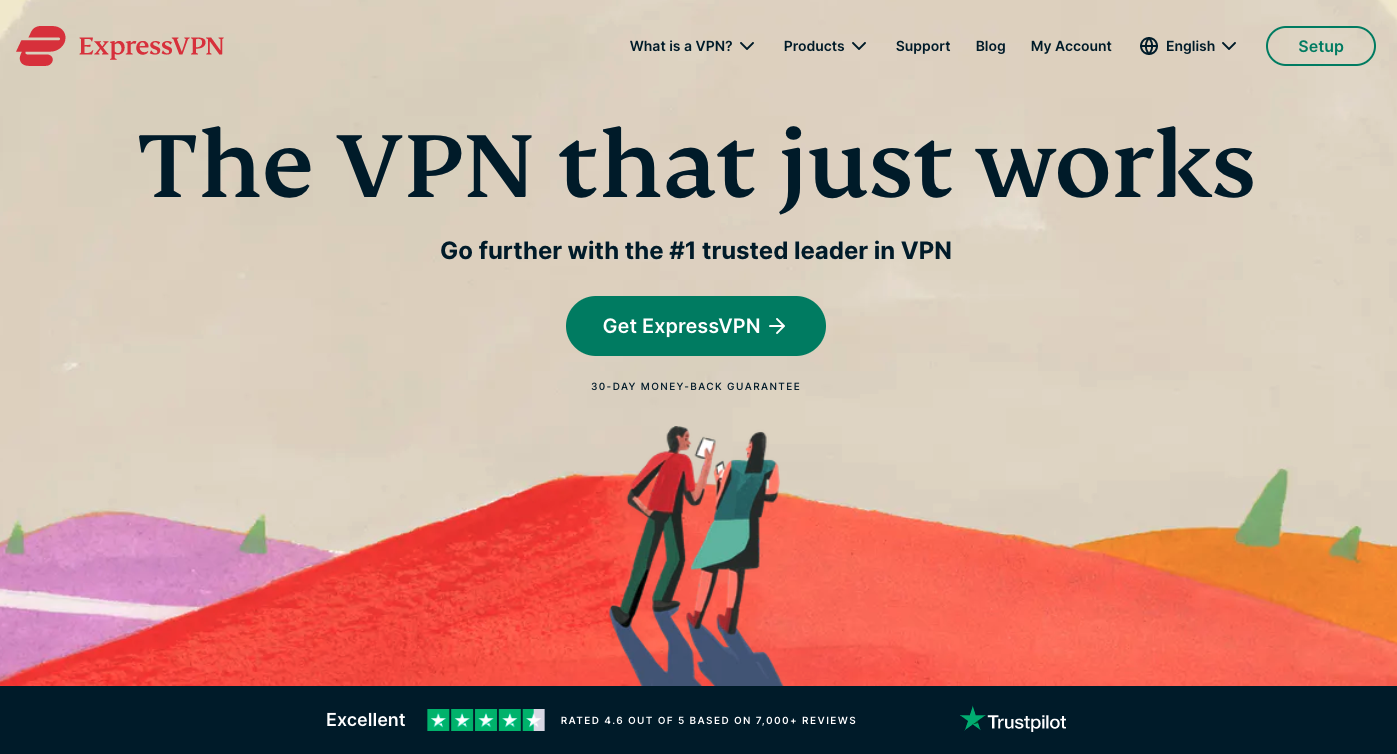 ExpressVPN is widely favoured as one of the best virtual private networks available when it comes to video streaming. With access to over 3,000 servers across 94 countries, a secure connection that bypasses geoblocking restrictions is assured. Furthermore, fast speeds mean that streaming in 4K HDR is more than possible. 
Unlike some of its rivals, ExpressVPN unlocks platforms like Netflix, iPlayer, Amazon Prime, YouTube and plenty more services – which is impressive considering the moves that many of the aforementioned services have made in trying to limit VPN access to content. 
However, as Tom's Guide notes, it's worth keeping in mind that ExpressVPN has struggled of late to provide access to BBC iPlayer, and while the service is running smoothly at the time of writing, it may fall into difficulty again. 
If you do indeed hit a snag, the ever-active 24/7 live chat offered by ExpressVPN helps users to unblock any tricky-to-access content and staff appear to be knowledgeable and well clued up to any potential issues you may be encountering. 
Although it's a useful streaming service, security is also a huge bonus with ExpressVPN, with enterprise-level encryption and a strong selection of protocols. There's also a 30-day money-back guarantee along with the service – meaning that it's completely free to try out.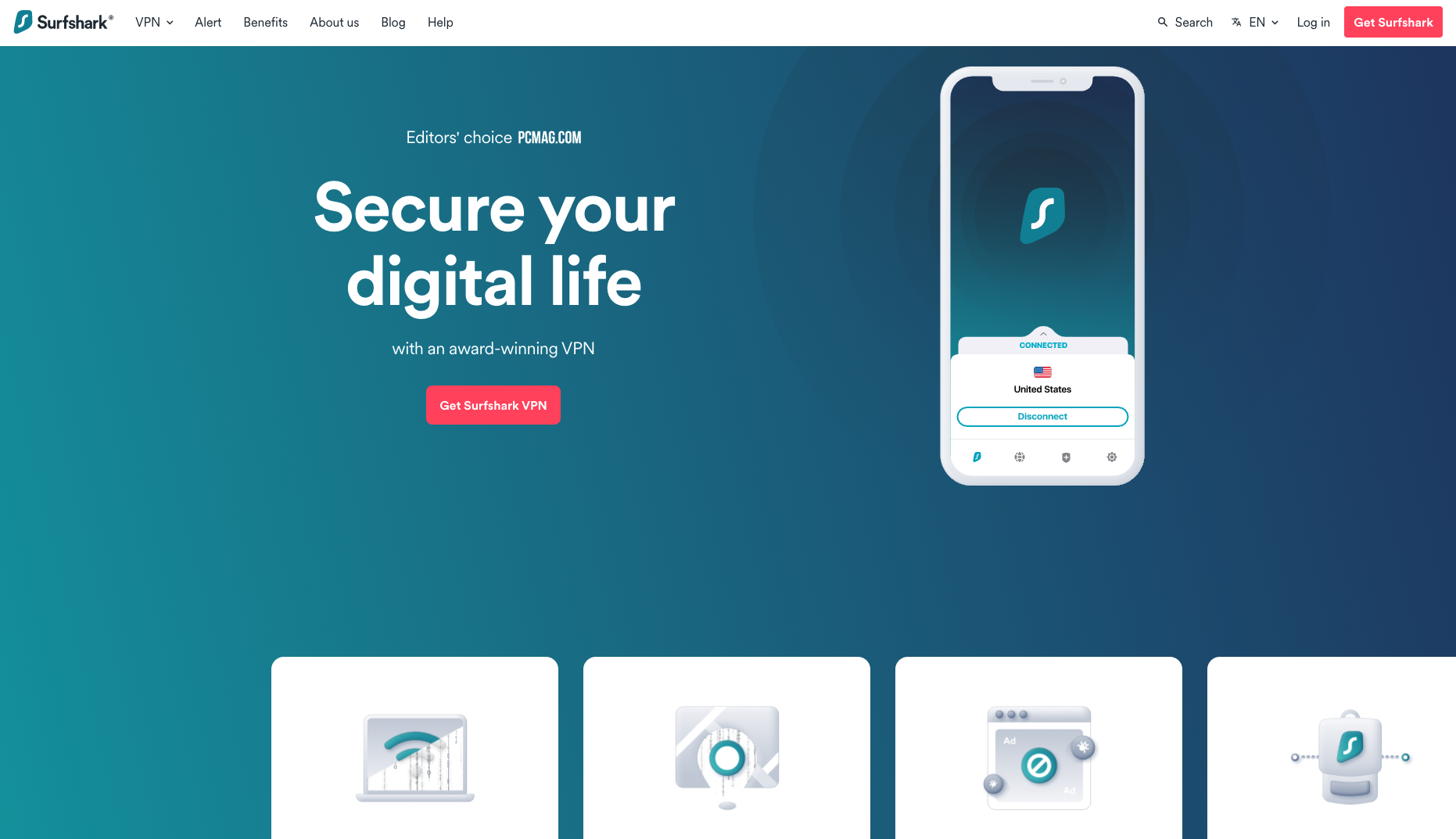 As the name suggests, Surfshark is another service that prioritises convenient streaming services for users. 
Surfshark is a solid option for unblocking streaming services. Although it doesn't actively list out the services it unblocks, Surfshark does offer thousands of 'streaming optimised' servers across 65 countries. 
The service also unblocks video from many streaming services, including 15 Netflix regions as well as Disney+, Amazon Prime, HBO Max and many more platforms. 
The main strength of Surfshark is that it's a highly cost-effective solution which carries no limits on the number of devices that it's possible to use – supporting the likes of WireGuard for faster speeds and offering compatibility with apps like Amazon Fire TV, too. 
For a two-year subscription of Surfshark, users will be set back at an approximate cost of just £2.17 per month – a minuscule price to pay for the rich variety of content you'll be able to access.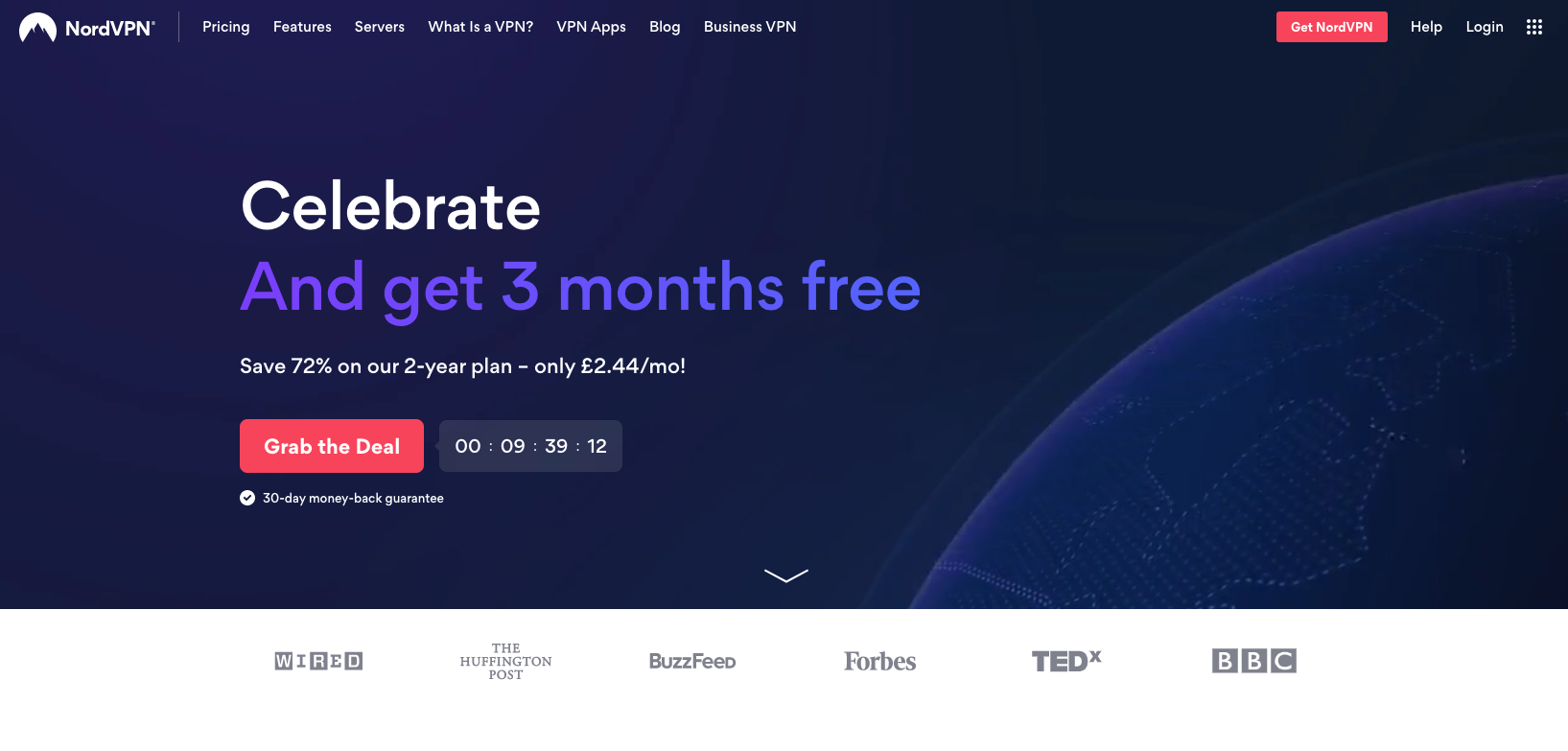 There's a lot to be said for connection stability when it comes to VPN streaming. NordVPN offers one of the most consistent services that help to ensure your streaming experiences aren't interrupted halfway through. 
With a range of 5,500 servers spread out across 59 countries, this VPN ensures that you'll never be short of options when it comes to unlocking restricted content. If you're looking to connect to a certain national broadcaster, there will be no issues in finding the right IP address disguise.
NordVPN's SmartPlay feature helps to ensure your service is compatible with most media devices in your home, whilst also using military-grade encryption ciphers and tunnelling protocols to ensure that connections remain as secure as possible without losing speed. 
What's more, is that NordVPN offers a 30-day money-back guarantee – making it easy to try out the service for yourself to see if it fits the bill for you.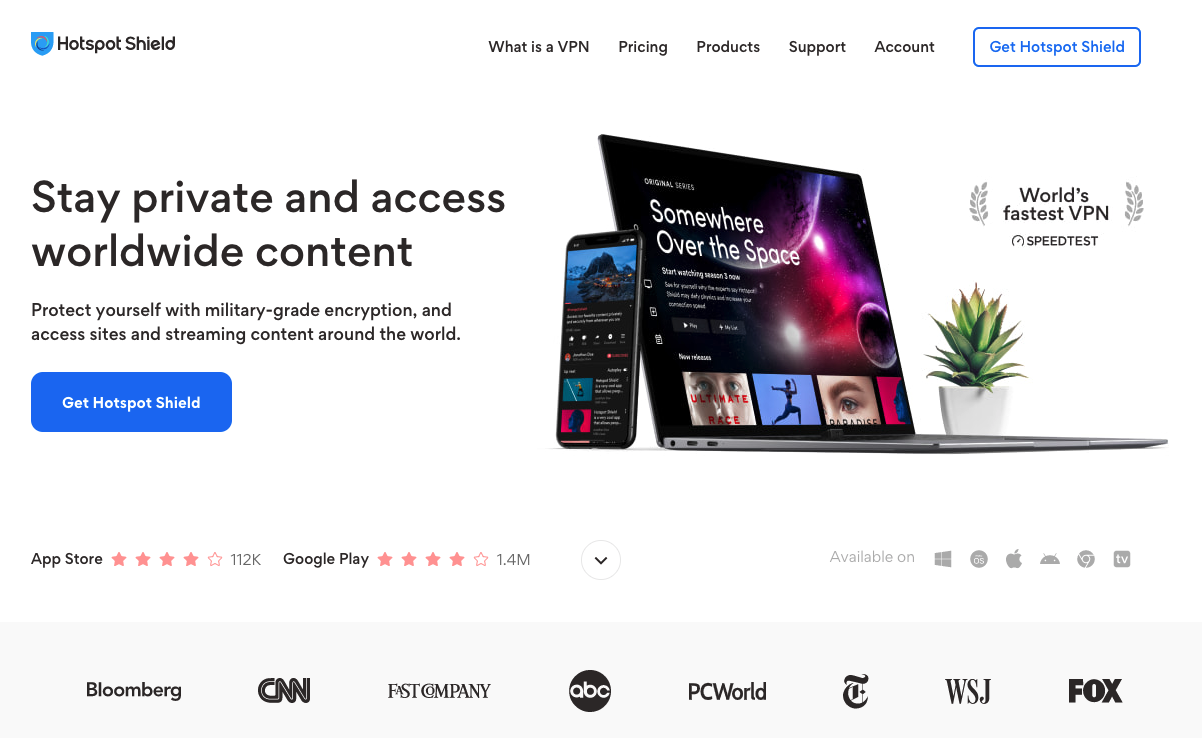 Another VPN service that prioritises speed for high-quality streaming experiences is Hotspot Shield. With 1,500 servers in over 100 countries across the world, it will be simple to find the right connection in the right location for you. 
Another perk of Hotspot is its around the clock live chat, although the platform's user-friendly interface makes it more straightforward to ease your way into a suitable streaming experience across desktop, laptop and mobile apps. 
There are many VPN services available, all of which can offer various perks and compatibility with streaming services and relevant apps – so it's vital that you do your research in selecting one that suits your needs best. 
Whether you're looking for speed as a priority or security, you may find that an option elsewhere fits the bill best, but in terms of the four major players in the VPN ecosystem, you'll be hard-pushed to find a service that trumps the high-quality services that populate this list. With many offering free trials, be sure to give the virtual private network of your choice a try today to see how it can open you up to a new world of entertainment and content at your fingertips.