Corporate VPN: What These Are (+3 Best Solutions)
Understanding corporate VPNs and exploring 3 best solutions
As the world returns back to business following the relatively big economic and global shake up the pandemic has created, more and more busses are looking at ways to keep and maintain cybersecurity as a priority.
As the work from home movement continues, and a large number of people have moved into work working remotely from home, but still connecting company servers, the opportunity for hackers and malicious online activity increased and peaked to an all-time high over the Covid-19 pandemic, causing businesses to change staff.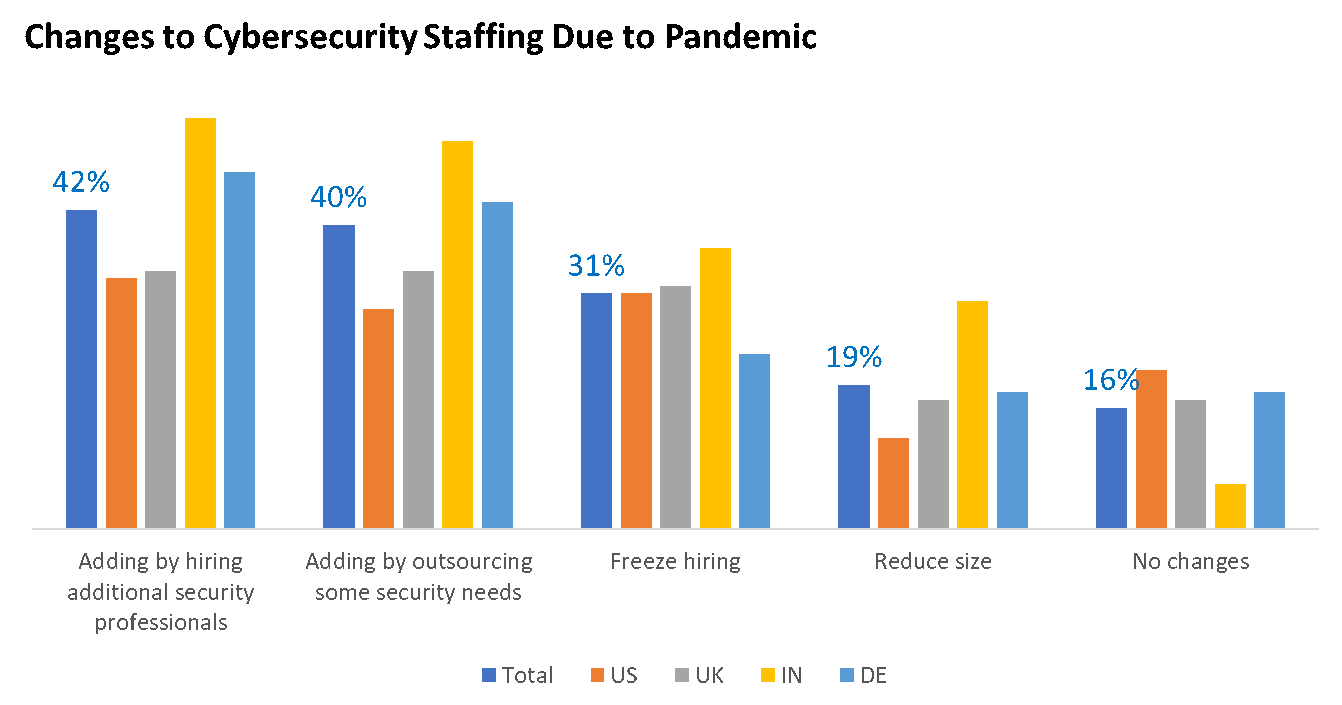 (Image Source: Microsoft)
With this in mind, as businesses go back into office or continue their work from home efforts, new security measures will need to be put in place to help keep their businesses safe from online hackers. 
Many large-scale businesses have been on the receiving end of cybersecurity. For example, IBM estimates that the average cost of data breaches can hit as nearly as $3.86 million, costing businesses vast amounts of money that they can otherwise use elsewhere to help them grow to scale. 
Therefore, one of the best and most secure ways, and not to mention the most cost-effective ways to keep employees and business data safe when online, is to use a secure corporate Virtual Private Network (VPN). A corporate VPN encrypts all of the web traffic used by employees and re-routes it through a VPN tunnel provided by the VPN service provider. 
Sending the encrypted data through the tunnel makes it impossible for hackers to get their hands on sensitive data. Moreover, even if they were to obtain the data, the encryption makes all the data illegible, making it virtually impossible to affect the business in any way. Thus, VPNs are an effective way of creating a first-line barrier to help corporations deal with cybercrime.
How do corporate VPNs work?
Corporate VPNs are put into place to enable network security for businesses that are based on public cloud services. The VPN is able to authenticate encryption of data of the IP Packet Layer. This then helps establish a virtual tunnel connected with the Internet Protocol Security (IPsec) between the network itself where employees would extract the data form and the users, the employees themselves. 
To create a corporate VPN tunnel, the IPsec negotiates a secure connection with the Internet Key Exchange (IKE), which creates an authentic and secure communication channel between all parties. This connection includes the employees as the user, the devices they are using to access the data and where the data is secured, which is the corporate network. 
The end-to-end encryption occurs in two phases to help reach a mutual negotiation between the IPsec VPN. The first part is where users establish a secure channel that negotiates with the IPsec security association (SA). Second, when the user's services navigate traffic flow for authentication through the tunnel. 
The most secure VPNs work hard to provide a private tunnel that keeps any data running through it secure, helping corporations seamlessly conduct work without the fear of being hacked. It allows them to conduct business as usual while keeping their systems highly scalable no matter how big the corporation grows. Here's a look at three of the best solutions available.
1. Perimeter 81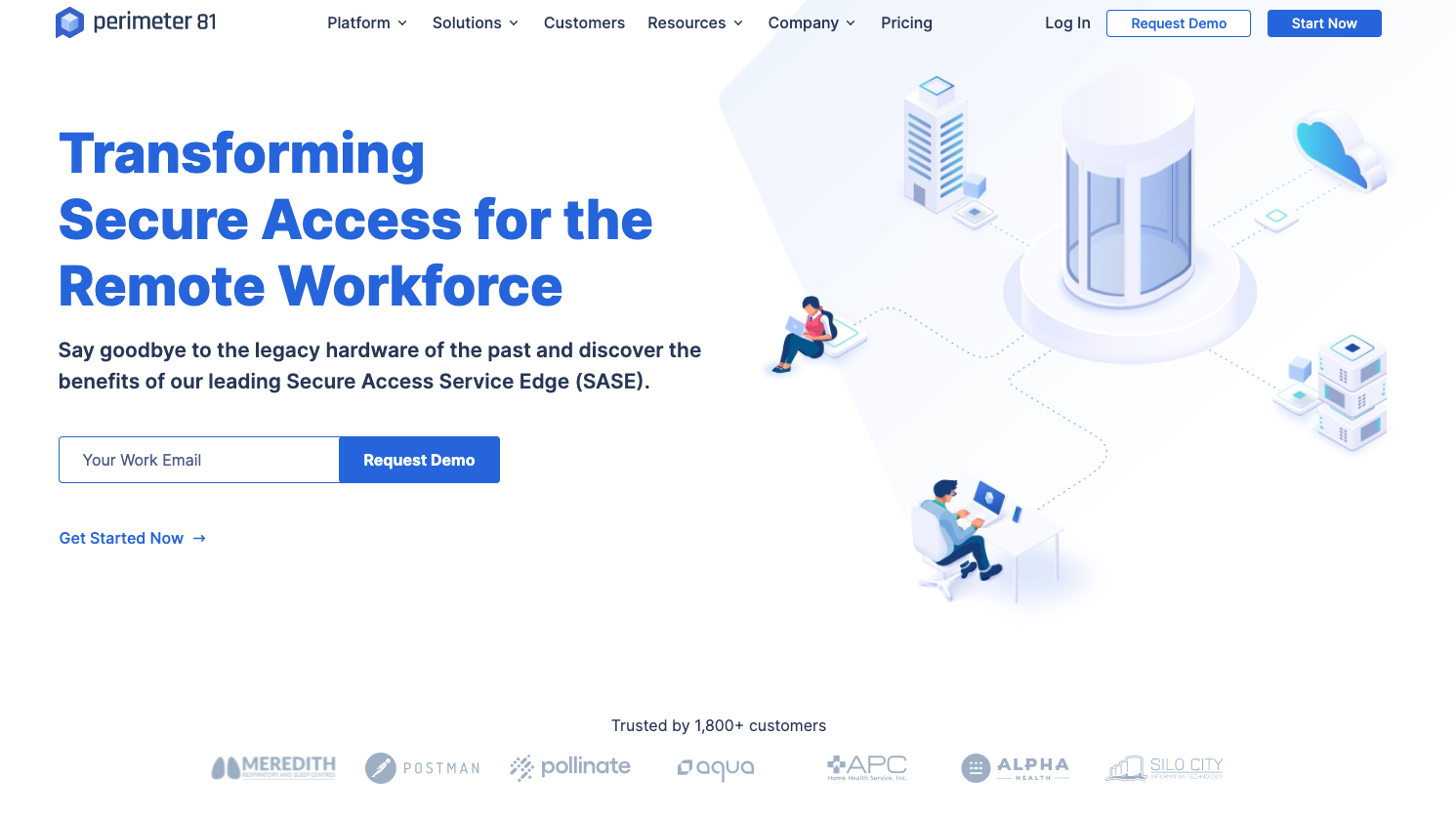 Operating over 700 servers and in over 36 locations, Perimeter 81 is a substantial VPN provider and is available in various countries. Its Advanced cloud VPN helps to protect users and their devices, and it is also able to safeguard cloud environments, company databases and staging servers. 
Perimeter 81 helps to deliver private servers and static IP addresses, which helps to fight against cyber security threats. This puts the business in a strong position as they can leverage a dedicated management port, which in effect lets them add and subtract team members and manage permission for individuals while creating user groups to help workflow and collaborations. The VPN also offers insights that help corporations identify network activity by showing metrics of applications and software that are being used that could potentially be draining network bandwidth and slowing systems and operations down.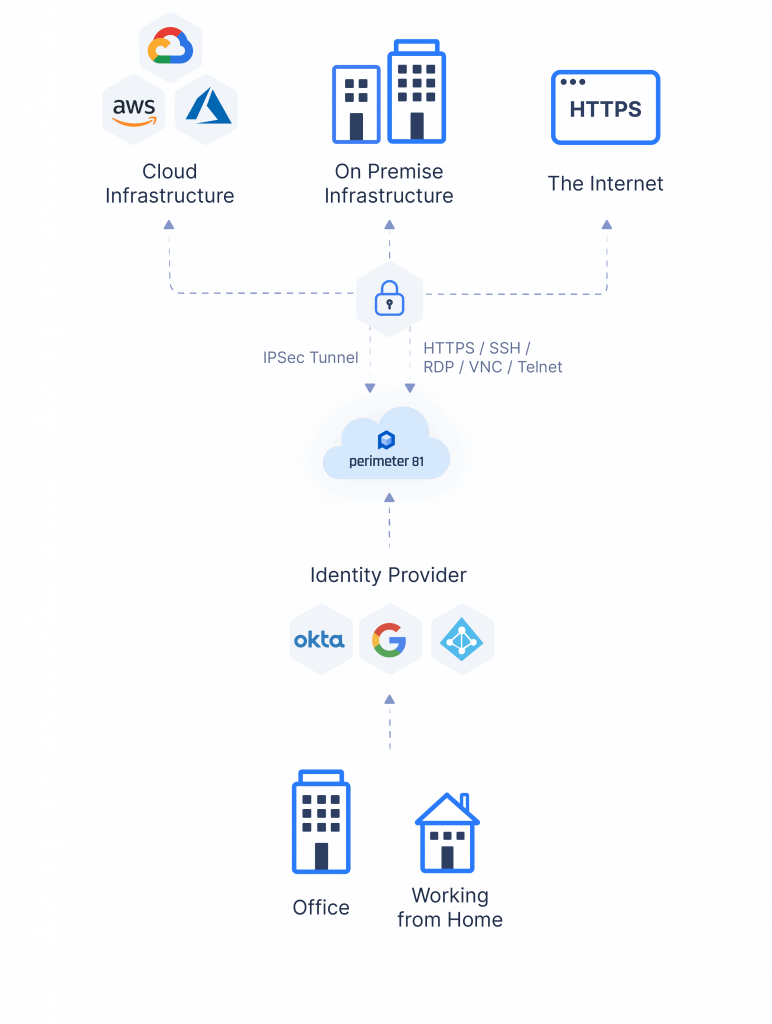 (Image Source: Perimeter 81)
The VPN also offers automatic wifi shielding, which helps to secure against malware and phishing attempts. The pros include keeping user logins unidentifiable and allowing businesses to have a dedicated account manager while safeguarding in cloud environments. Automatic wifi shielding with good server networks help to keep businesses protected but, unfortunately, do come at a price that makes them comparatively expensive. 
2. NordLayer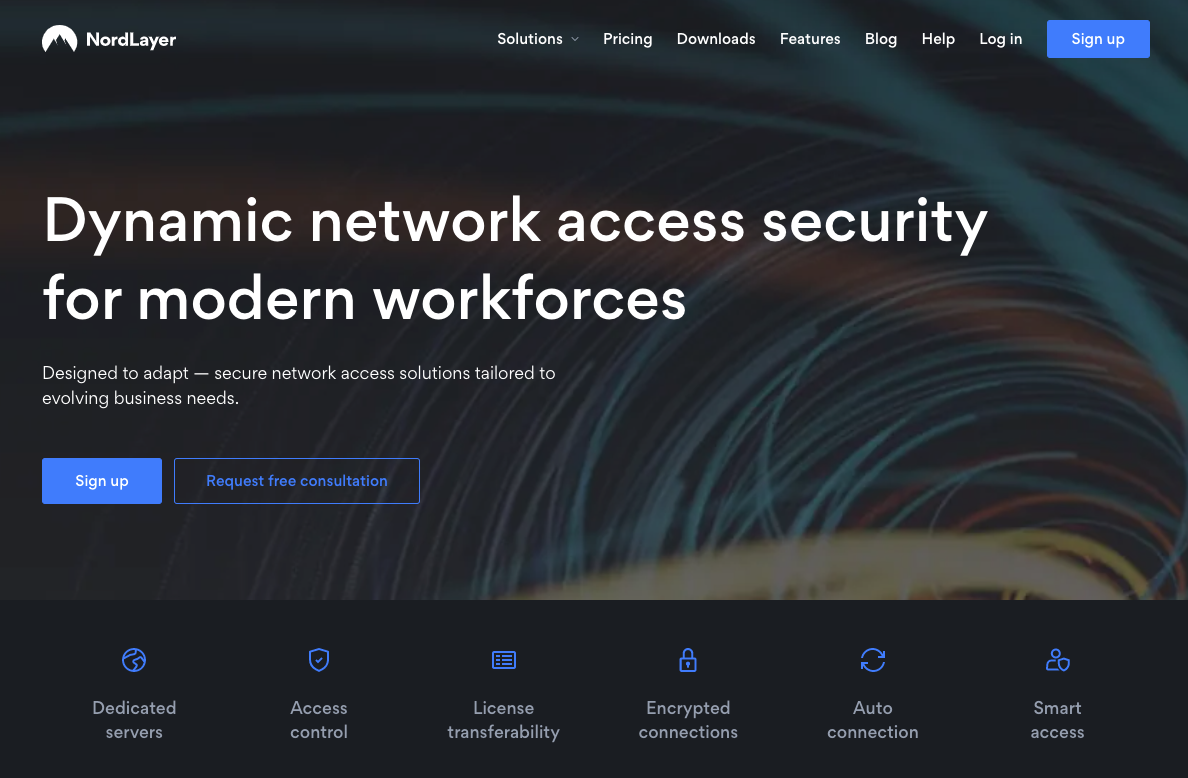 NordLayer is a well established, tried and tested VPN which has been around for some time and has over 5,000 servers in over 60 countries globally. Like many other corporate VPN service providers, it is able to provide features such as a dedicated IP address, an account manager, centralised billing, privacy regulation compliance and user management. 
With NordLayer, there is no difference between consumer and business profiles concerning the level of encryption available, which means businesses are getting 256-bit AES encryption. This is coupled with IPv6, WebRTC and DNS protection. They also offer an internet kill switch and automatic protection for employees on the go.
They are a truly global network with a centralised billing offering and access to account managers, their user logins store timestamps. Although their desktop app may be slightly clunky, their business VPNs include priority support with around the clock accessibility. 
3. Windscribe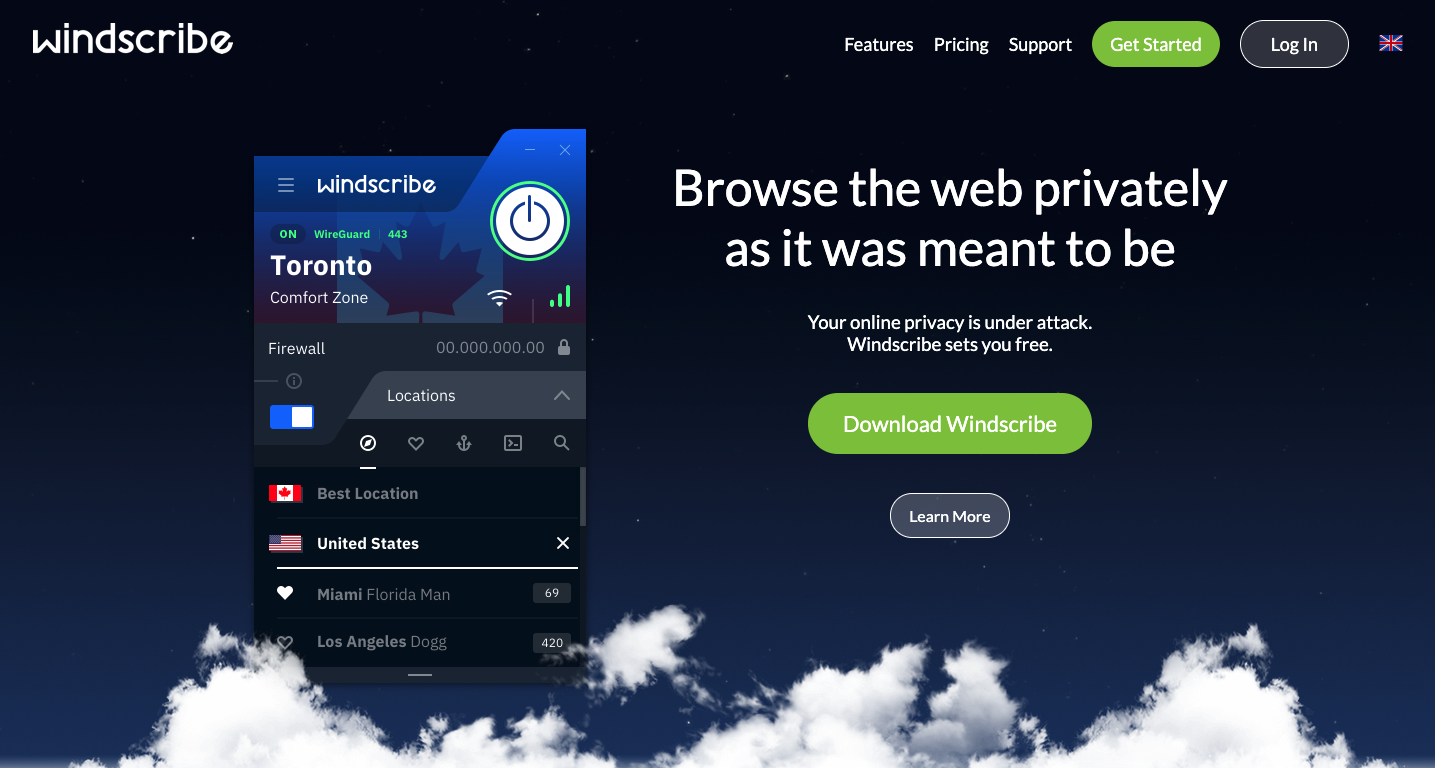 Windscribe is one of the best budget VPNs around and is suitable for businesses on a budget. It comes at a relatively low price compared to some of the other VPN service providers. In addition, it includes features such as unlimited data, a dedicated team manager and centralised billing, which all helps business flow better. 
They have over 600 servers available globally in around 50 countries, including popular countries such as America, UK, Germany, Canada and Hong Kong. In relation to security features, Windscribe has some of the best and also offer all device protection by their 256-bit encryption, an internet kill switch and perfect forward secrecy. They also provide DNS, WebRTC and IPv6 leak protection while blocking all intrusive ads and malware attempts.
Windscribe has the most impressive Chrome extension and can also independently perform whilst having a robust server network and strong encryption standards, all in its budget-friendly availability. However, in compassion to some of the others, it lacks advanced capabilities and features which is why it could be a good option for businesses that are just establishing.